Corridors of Power: Fly all the way to Dubai to wed second wife.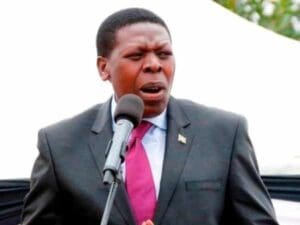 Two Western politicians were overheard talking about Water CS Eugene Wamalwa, who had asked ANC leader Musalia Mudavadi to join Jubilee. The two were overheard alleging that Wamalwa always goes back to his people of Western when he is broke. "But when his bills have been sorted by the powerful forces in government, he turns on the same people that he ran to and starts talking and singing praises for Jubilee," one of them bitterly commented.
****
Employees of a Western county are shocked and angered by the sudden upswing in fortunes of one of their colleagues. The man, who previously walked around town in bathroom sandals, has grown wealthy overnight, such that he is being described as among the wealthiest men in the county. The lowest moment for the colleagues was when the newly rich man decided to fly all the way to Dubai to wed his second wife.
****
A second-term MP who has declared his interest in his county's governorship has had a restlessChristmas holiday after he sadly learned that his well-concealed cover may be blown open any time. The man was overheard telling a close confidant that the man he intends to unseat as governor has sponsored private investigators to the foreign land where he studied to establish the validity of his certificates. The man is said to be holding fake papers and he is scared the investigators may reveal the skeleton in his closet.
****
A flamboyant Rift Valley politician has taken a vantage position in the new Jubilee Party and is busy soliciting money for advance ticket bookings for the 2017 general election aspirants. The political schemer is said to be having high-profile connections in the presidency and has on several occasions invoked the name of an influential figure to get Sh500,000 at a bar in Eldoret. Politicians from the region worry if the man is not tamed, he is likely to con many people ahead of the next polls and soil Jubilee's name.
-.the-star.co.ke