The Retrosexual: Forgive the habits of Kenyans in Diaspora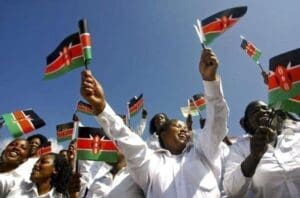 A great population of the Kenyans in the US are people we grew up with in the village, carried cow dung and Mauritius thorns to school on closing day, even walked bare feet. We used to take off sweaters to use the toilets with maggots dancing underneath.
But with a green card or scholarship and a few years abroad, suddenly tap water in Nairobi becomes dangerous. Those who came from the village straight and went abroad without living in Nairobi have a higher degree of annoyance. Nairobi City at least irons out the provincial being in them.
I used to hate them from outside. But now that I'm inside, I just figured out the method to their madness. Living in New York has changed me. Permanently. I have had to adjust my accent accordingly if I am to be understood by Americans. Granted my Kisii accent is as thick but I have acquired an accent, if yah all know what I'm talking about. It is a survival thing guys, si kwa kupenda!
Of course, they will not be eating in Highlands or those low-brow Moi Avenue restaurants. Java is close enough to Starbucks and they can feel comfortable and secure. It is close to the standards they are used here.
Many summer bunnies escaping the Winter curse will prefer the upmarket malls where they can swipe their credit card, but that is standard life here, they are not pretending. Cash is old school, you know. Also, the freak flow of humans along Tom Mboya can be distressing. So afford them all the comfort in the greener, more isolated parts of Nairobi.
Most of them will of course hire a car or use a taxi. That is standard practice here. It is not pride. The trains and buses here in big cities may be crowded than matatus in rush hour, but come on, they are way comfortable than a Paradiso bus on Thika Road hell-bent in ripping your eardrums apart, and driven by someone with miraa-soaked brains.
Of course, there is the ever insulting question they ask? Is it safe to drive to Umoja at night? Is it safe to sleep in Kawangware? Or Ngong? Forgive them! They may be living in cities with murder rates higher than Kenya combined, but hey, their lives are precious than those of millions who wake up from these neighbourhoods.
And here in America, of course the standard response time of the police to 911 call is between four to six minutes and bribing a cop is unheard off. So, they know in Kenya if caught in a situation, that nonsense about rights will not work. Money has to change hands.
Of course, they will be giving you all those lectures on governance, corruption, dysfunctional systems and what Kenya or Africa lag behind. Forgive them. They come from a country, which while not perfect, does not tolerate mediocrity in leadership (leave Trump and Carson out of this). Besides, they have a right to be chagrined at the mind numbing levels of corruption in Kenya, since they send so much cash home.
Forgive them, for their behaviour is not any different than yours when you go to the village. Besides, the money they make here can only be shown off in Kenya since in America, nobody gives a damn where you live. So there you have it.
As for me, I will come with an accent and I will go with you to Java, but will definitely sneak to where I belong: Tell the chef at Sizzling on Moi Avenue never to change the recipe of Samosas, or she dies.
By Silas Nyanchwan
-sde.co.ke