US Federal court dismisses lawsuit against Makau Mutua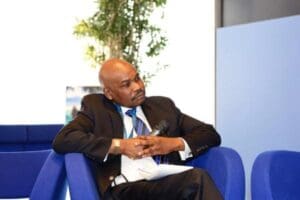 A US federal judge has dismissed a lawsuit by a former employee against former dean of University at Buffalo Law School, Makau Mutua.
The court rejected Jeffrey Malkan's claim that Mutua and UB had violated his due process rights when his appointment was terminated.
The case was heard by Federal Magistrate Judge H. Kenneth Schroeder on referral from District Judge Arcara.
"I am very pleased with the magistrate's decision, which affirms the falsity and malice of the charges brought by Malkan," Mutua said when reached for comment.
"I am glad that the court has also sanctioned Malkan and his lawyer for their reckless behavior."
In addition to dismissing the case, the court also granted Mutua's motion that sanctions be imposed on Malkan and his attorney.
The court found that Malkan and his attorney had acted in bad faith by filing a "frivolous" claim that Mutua had perjured himself in the case.
The judge said there was "no evidence before the Court to suggest that Dean Mutua testified falsely."
The court also fined Malkan's lawyer $10,000, and held Malkan in contempt for violating a court order. In doing so, the judge found that Malkan and his attorney had violated their ethical obligations.
The judge also noted that some of Malkan's actions, which included sending "hundreds of mass emails about Mutua", had been taken for "no reason other than to harass Professor Mutua, needlessly increase the costs of this litigation and unduly burden the court."
– the-star.co.ke