Corridors of Power: Return of Tony Gachoka to Raila Odinga's inner circle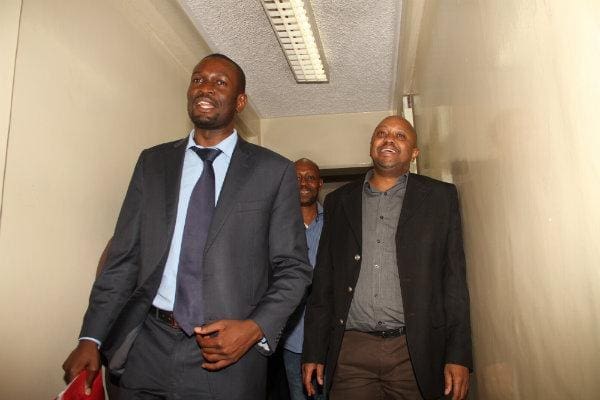 A section of ODM officials have supported the alleged return of Tony Gachoka to Cord leader Raila Odinga's inner circle. Reason? Gachoka would be an excellent route to infiltrating the Jubilee camp. ODM's director of strategy Wafula Buke was heard saying: "Gachoka is a political windfall more useful to us than a number of us courtesy of his reach." Buke, a longtime Raila ally, in 2014 lead a bloodless coup in ODM. He declares himself acting executive director
President Uhuru Kenyatta personally called Cord leader Raila Odinga to ask him to join him yesterday at the Defence Forces Memorial Hospital. Uhuru, Raila and First Lady Margaret Kenyatta visited the injured soldiers. We are told the head of state did not have to persuade the opposition leader because no sooner had he made the request than Raila accepted. Raila said on such matters it is important for country leaders to come together to demonstrate unity.
===
Was KDF warned a month before the El Adde massacre? Somali intelligence officers have whispered to Corridors they received information that al Shabaab was planning a major attack on the camp and they passed that information to KDF. The question then is what did KDF do with the information?
===
Is Deputy President William Ruto a worried man about the disgruntled Maasai voters mostly from his URP party? Our moles say the number two has continued to face rebellion from the Maasai voters after two principal secretaries from the region were sacked. Corridors hears the DP has now intensified lobbying to have former East African Community PS John Konchellah made the Secretary General to the East African Integration to take over from Richard Seziberra of Rwanda.
Source-the-star.co.ke
Corridors of Power: Return of Tony Gachoka to Raila Odinga's inner circle