I am not a prostitute: Homa Bay Women Rep Gladys Wanga

I am not a prostitute: Homa Bay Women Rep Gladys Wanga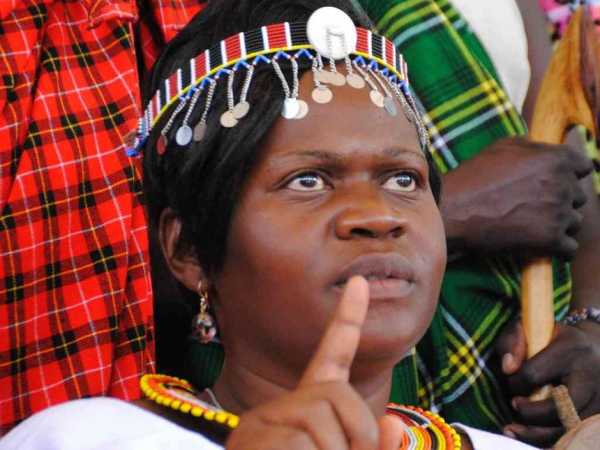 Homa Bay County Women's Rep, Gladys Wanga, has denied claims she is a 'prostitute'.   She said she is respectfully married in Kochia Homa Bay County, and her character is the preserve of her husband.
"I am not a prostitute," she said as she dismissed a slight against her person, reportedly attributed to Raireda MP, Engineer Nicholas Gumbo. The MP reportedly made the denigrating remarks at the home of Siaya County ODM Secretary, Engineer Carrey Orege on January 2. Engineer Orege and Gumbo both harbour ambitions of being Siaya Governor come  2017.
Wanga had reportedly earlier alleged that Gumbo was a Jubilee mole and would thus not clinch the party ticket to vie for the governor's post. An angry Gumbo is said to have retorted: "An ochot ok nyal puonja siasa. Siaya ok Homa Bay kama chode siasa igoyoye (a prostitute cannot pretend to give me lessons in politics. Siaya is not Homa Bay where political prostitutes hail from).
Wanga later told a local radio station that her ambition to run for the ODM chair in Homa Bay against MP Opondo Kaluma, should not be a reason for such attacks and insults.
She however extended an olive branch to Gumbo and Kaluma, saying she had harboured no hard feelings against them despite the insults, because her constituents and, more importantly, her husband, know that she is not a prostitute.


Africa Welfare Association is a pioneer provider of services to it's Diaspora members in the event of loss of a loved one. We are entrusted with the welfare of the African Diaspora globally.
We are entrusted with the welfare of the African Diaspora globally. AWA was set up in response to the ever-growing demand for services at a critical time. With trusted partners, AWA will offer you benefits wherever you are in the world.
Alleviate stress with AWA
At some point, we have been with a grieving family or friend and come to learn that none of us are ever prepared to leave this world. When the time comes, we shall leave everything including our loved ones behind. With proper planning, you can alleviate the burden of the expense associated with your untimely departure at a time when your family and loved ones are grieving
I am not a prostitute: Homa Bay Women Rep Gladys Wanga