Standard Newspaper 'Demotes' Eritrea Hoax Story Editor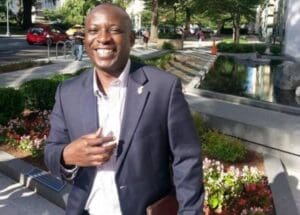 Journalism standards have gone down tremendously in Kenya. The quality of stories that newspapers publish is really disappointing.
The two biggest publications, Nation and Standard are no longer the most trusted. It's an open secret that they, especially Nation, is no longer an independent outfit, and has become a government 'yes man'. They just recently fired an editor for criticizing the president.
Away from their independence, the papers are now making the same mistakes they've long been accusing bloggers of. Two hoax stories in the past few weeks have originated from Standard, and that has reportedly led to the 'demotion' of the editor in charge.
According to businesstoday.co.ke, Standard Group's digital editor David Ohito has been moved to Kisumu bureau to 'put things in order'.
Officially, Ohito will be in Kisumu for a month, but apparently the real reason he's been moved is because of two embarrassing stories published under his watch – The Eritrea story and the 'Magufuli banning miniskirts' story.
Tanzanian government was forced to put out a statement to rubbish what Standard had published, and urged the paper to retract.
Within media circles, being moved from the head office to a bureau is considered a demotion. Some time back an editor at Taifa Leo resigned when he was moved to Nakuru bureau.
We'll wait and see whether the editorial changes will yield better results, or the click baiting with false stories will continue.
– nairobiwire.com