The Passing Away Of Alex Tony Ngugi Thotho of Leicester, UK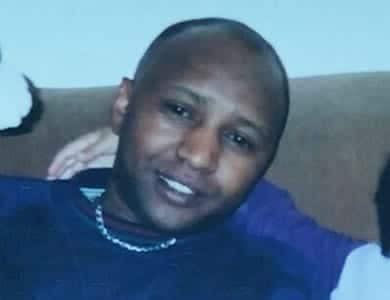 A Kenyan man has passed in Leicester, UK. The late Alex Tony Ngugi Thotho passed away on Wednesday 20th January, 2016 in his house in Leicester.
He comes from Njiku Village, Karuri, Banana, Kiambu. Son of Grace Njeri Ngugi (Kenya). Father to Mia Njeri and Zack Kimiti.
Brother to Stephen Njenga, Caroline Nyambura (Dubai). Cousin of Gospel Singer in UK Rachel Njeri of Nottingham, UK. Grandson of the late Erastus Ngugi Thotho and the late Beatrice Nyambura Ngugi. Nephew of Faith Wanjiku Ngugi and David Njoroge aka MK.
Those wishing to help can do so through Halifax Bank, Account no. 00353338, Sort Code 111031 and Account name Rachel Njeri.
For more information please contact Rachel on 07735998254, Esther on 07958310688 or Baba Ben on 07557362243.


Africa Welfare Association (AWA)
is a pioneer provider of services to it's Diaspora members in the event of loss of a loved one. We are entrusted with the welfare of the African Diaspora globally.
Granting You Peace Of Mind
We are entrusted with the welfare of the African Diaspora globally. AWA was set up in response to the ever-growing demand for services at a critical time. With trusted partners, AWA will offer you benefits wherever you are in the world.
100% Repatriation Expenses
We facilitate the preparation and return of the deceased to their home country.
Travel Arrangements
We cover travel expenses for the enrolled spouse and enrolled dependent children.
Additional Expenses
All extra expenses incurred will be covered in home country not to exceed $2,000 USD
The Passing Away Of Alex Tony Ngugi Thotho of Leicester, UK