Classic 105 presenter Maina Kageni Is Finally Engaged!!!!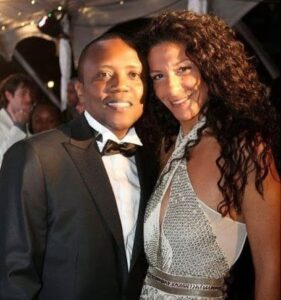 Classic 105 presenter Maina Kageni Is Finally Engaged!!!!
After decades of waiting, it has finally happened. Maina Kageni, the undisputed maestro of radio controversy, who keeps listeners biting their nails until the last minute of his breakfast show is now engaged. All those who were chanting 'Main Utaoa Lini' can now retreat to a corner and hush.
The Classic 105 presenter personally called me this morning to inform me about the current proceedings in his life. In fact, his recent engagement is something only his closest confidants knew about. He has no intentions of sharing the pictures of his 'soon-to-be' wife yet but he'd like to assure everyone that she's ravishingly beautiful and devastatingly charming. Her hair is like corn silk under an August moon; her lips are as rubies and her teeth, pearls; and her eyes would make Diamond's bodyguard smile
Of course, like everyone else, I always wondered why Maina Kageni had remained a bachelor for so long. Was it because legal precedent and the feminist court of public opinion have conspired to deprive married men of all power, encouraging women to extract maximum value from them without providing anything in return? So I asked him why he had been wifeless up to his early forties and this is what he had to say
"In as much as I love women. I was afraid. Women are more eager than men to enter marriage, but they are also more eager to leave it — with the kids, the house, and the child support. It won't be amicable, not after seven years. You will be astonished at how ruthless she will be, how well she knows the law, and how utterly hostile to divorcing fathers the law is. (…..) You don't understand how bad the divorce courts are, especially to rich people like me. You probably don't know what "imputed income" is. You think that "joint custody" means "joint custody." Think again.
Quite possibly you will have to support her while she moves with your kids to a new house in Runda with the guy you hired to be your chauffeur and watch as they enjoy your money. In short, marriage often means turning twenty-five years of your life into smoking wreckage. However, my perception has now changed. I believe marriage is good. I want to settle down and have babies.".
Maina is lucky to enter this stage in his life after having learned everything that can go wrong in matrimony. He has heard it all.