Kenyan Diaspora elected student body president in North Carolina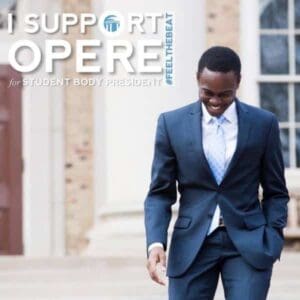 Bradley Opere-international student from Kenya has been elected to be the next Student Body President (SBP) at University of North Carolina at Chapel Hill (UNC). Over 53% of both graduate and undergraduate students voted for the third year student.
As a Kenyan in the same university, I feel my countrymen can learn a lot from this election. UNC is a public university found in 1795. The demography of the university constitutes 95% US citizens, 2% permanent residents and 3% Non-resident aliens.
Bradley is part of the 3%. His campaign was issue based and he was able to sell this to the students. They did not look at him as a minority.
Kenyans should emulate democracy. Let's vote in leaders based on issues, not on tribalism or how much money they have. Osborn
By Osborn Kwena