Kenyan woman dies enroute to Vancouver after visiting Kenya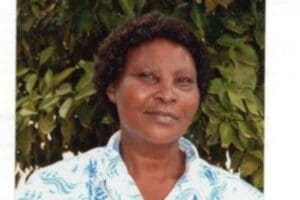 Janet Mbugua or Mama Njeri as most of us knew her passed away on January 29th 2016. She was enroute to Vancouver after a 3 week trip visiting her family in Kenya. Janet traveled to Kenya with her close friends for many years Mama Njoki & Mama Miano (Grace & Ann).
On the flight back home, Janet collapsed and appeared to be having difficulty breathing. The airline personnel and other passengers in the medical field attended to her promptly and the plane was diverted to Edmonton. Upon arrival at the airport, Janet was met by ambulance attendants who immediately intubated her and transported her to Leduc Community Hospital in Edmonton. Mama Miano (Ann) accompanied her to the hospital while the rest of the family (Mama Njoki & other relatives continued to their final destination).
The emergency room doctors at Leduc Hospital attempted to resuscitate her, but unfortunately she was pronounced dead on arrival. The doctor suspects her death was caused by a pulmonary embolism; however an autopsy is still pending to confirm the actual cause of her death.
It was a shocking and traumatic end to what was a much anticipated trip to Kenya to visit her children. Janet has resided in Canada since 2008 and this was her first trip to Kenya since that time. Many who met her will remember her warm smile and genuine joy. She will be missed by her close friends here in Canada and her beloved children who are all in Kenya.
Her body is still at Leduc Hospital in Edmonton. Plans are under way for transport to Kenya. There will be a memorial service and fundraising to help offset the expenses. Date and venue will be confirmed shortly. Please continue to pray and offer support to all who knew and loved her.
CLICK HERE TO HELP-https://www.gofundme.com/chmhzcm4