ODM Malindi candidate has 'fake academic papers'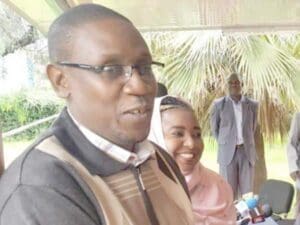 Cord could be thrown into disarray in the Malindi by-election as investigations indicate its candidate William Mtengo has fake academic certificates.
The details emerged as opposition chief Raila Odinga plans to storm the Coast this weekend for a series of political rallies and to escort Mtengo to present his nomination papers to the IEBC.
"He will then travel to Malindi together with co-principals Hon Kalonzo Musyoka and Senator Moses Wetang'ula," a communique from the Cord secretariat stated.
Documents exclusively seen by the Star indicate that Mtengo was involved in forgery of academic papers to secure employment at the Kenya Ports Authority.

 The documents, furnished by state agencies, show that Mtengo submitted forged Kenya Certificate of Secondary Education and first degree certificates to KPA during his employment and subsequent promotions.
Mtengo worked at the KPA from 1998 to 2011, where he rose through the ranks from cadet trainee to public relations officer and finally personal assistant to the managing director, in 2006.

 He was later promoted to the Resident Representative, Great Lakes Region, Grade HM 1.
According to the documents, the ODM candidate submitted a forged KCSE certificate that showed he was cleared from Kenyatta High School in Mwatate, Taita Taveta, in 1992 and subsequently attended Schiller International University in Germany.

 At the German university, he attained a Bachelor of Science and Hospitality degree in 1996, the forged documents indicate.
These disclosures could pose a fresh challenge to the ODM candidate in the March 7 by-election, since the law makes it mandatory for MPs to have post- secondary education. 

In June 2011, claims emerged that Mtengo got his job through fraudulent connections.
A special committee formed to probe him found there were no records of Mtengo at Kenyatta and Baptist high schools in Mombasa, where he claimed to have attended forms one and two.
In his earlier submission during grilling,
-the-star.co.ke