Financial Appeal For Rose Khakali Cancer Treatment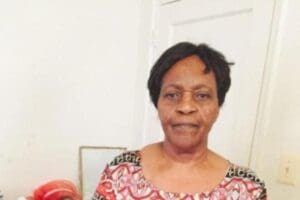 A Kenyan woman in Langley Park Maryland ,Washington DC Metropolitan Area is Seeking for Financial Support for Medical Treatment.
Rose Khakali was first diagnosed with breast cancer back in the year 2001,she went for Chemotherapy and the cancer went to remission. Over the years she has been under medical supervision.
In December/2015 her annual mammogram revealed that the cancer has come back  and she underwent mastectomy surgery in February 2016, and presently awaiting to begin chemotherapy.
She will be unable to work in the foreseeable future, and therefore she is urgently appealing to all well-wishers for financial support to pay for the treatment as well as daily living expenses. Those willing to help can do so through gofundme or bank account below:
https://www.gofundme.com/m9uuhedy
Or make deposits into my bank account:
Bank: Capitol One NA
Account No. 0073223611
Or Make Checks payable to: Rose Khakali
Mail:
8102 Tahona Drive Apt. # 202
Silver Spring MD 20903
Thank you and May God Bless You Always
For additional information please contact:
Rose Khakali – 301-404-3377
Joan Mukoko – 240-353-1687
Peter Khakali- 301-801-1263