VIDEO: Congolese musician Papa Wemba collapse, dies on stage
VIDEO: Congolese musician Papa Wemba collapse,dies on stage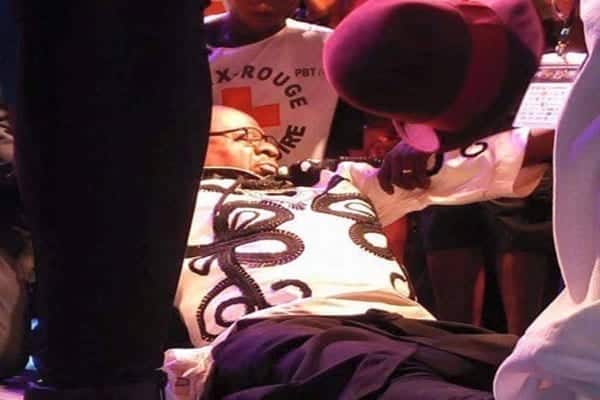 The Congolese musician, known for his impeccable dressing style, collapsed on stage and was later confirmed dead.
Papa Wemba has died aged 66.
The Congolese musician known for his impeccable dressing style as much as the Rhumba Rock sound which he pioneered, collapsed on stage and was later confirmed dead.
The musician whose real name was Jules Shungu Wembadio Pene Kikumba was performing at the the Festival des musiques urbaines d'Anoumabo (FEMUA) In Cote d'Ivore when he fell in the middle of his act.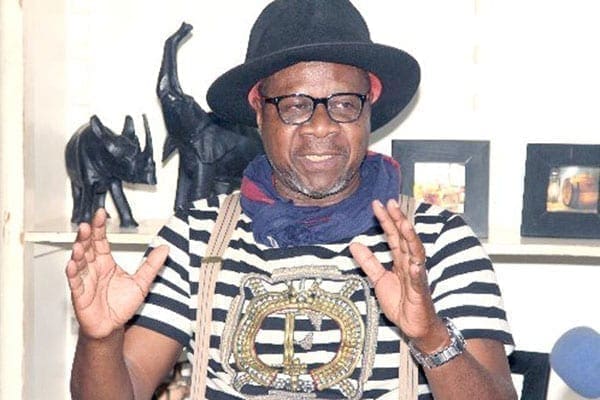 Papa Wemba collapsed on stage in  Abidjan in Ivory Coast. PHOTO | THE CITIZEN
Footage posted by the Mirror shows a choreographed dance by his dancers while the star crumbles and falls to the ground. Realisation hits seconds later where the backup dancers then rush to prop him up while the music still continues. The video does not show any efforts to resuscitate him, it is unclear if medical assistance was sought for him.
According to the Mirror, Wemba's press spokesman Henry Christmas Mbuta Vokia, told local station Radio Okapi: "Around 5:10, time of Abidjan, Papa Wemba was announced on stage. "He sang the first and the second song. While singing the third song, he collapsed."
There had been no reports of ill-health although he had appeared frail in recent months.
Ironically, Papa Wemba who began playing music in the late sixties, cites his mother, a professional dirge singer as his biggest musical influence. The high pitched mournful singing became a distinct part of his style which set him apart from the music of Franco and Tabu Ley who towered over Lingala music landscape at the time.
Papa Wemba won Kenyan fans with hits such as 'Yolele', 'Show Me the Way', 'Wake Up' that showcased his falsetto at its finest.
His music mostly spoke about love and social ills, something that led to his arrest by Mobutu Seseko's regime.
Besides music, Papa Wemba is an active member of the Sapeur movement, also known as the League of elegant gentlemen founded by Stervos Niarcos Ngashie. He became its leader in 1979.
Credited with mentoring other musicians, notably Koffi Olomide, he says none of his children have followed in his footsteps.