Gang in Juma death linked to 15 carjackings, kidnap cases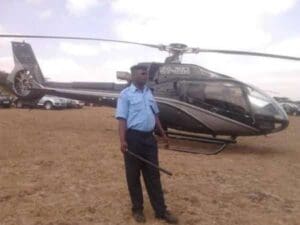 Gang in Juma death linked: The four-man gang found with the AK47 said to have been used in the murder of Jacob Juma has been linked to 15 cases of carjack and kidnap in the past five months.
Police yesterday identified two gang members, who include 28-year-old police constable Simon Muturi and 39-year-old Francis Kinuthia from Gatundu South. The two are believed to be members of a four-man gang infamous for carjacking and kidnapping in Nairobi.
Police shot the four suspects last Sunday at the Nyayo Roundabout in Nairobi. They were shot dead hours after receiving Sh70,000 from their last carjack victim. Muturi, an officer interdicted on suspicion he was involved in crime, is said to be the leader of the gang accused of at least 20 cases of carjack, kidnap and demand for ransom. Muturi was interdicted in 2012. At the time he was serving at the Central Police station in Mombasa.
Previously, the officer served at Wilson Airport, Ngong and Nairobi's Central police station. He came from Thigio village in Tigoni, Limuru. Kinuthia, also an accomplice, came from Ndarugu village in Gatundu South. He is said to be a handcart pusher-turned-criminal.
Crime records show the gang was behind the kidnapping of Ivy Matiba Chege, veteran politician Kenneth Matiba's daughter. Chege was carjacked on May 17 in Westlands and held hostage for close to 12 hours by the criminals who robbed her of money and mobile phones. They demanded ransom from her family.
She was abandoned in Kinoo the following day and the matter reported at Kilimani police station. The gang attempted to kidnap 45-year-old Turkish Selman Karabacak on May 5 at Kikambala Terraces in Kileleshwa. Karabacak was driving home when his car was blocked by gunmen.
He defied orders by the criminals to surrender and forced his way through the gates. He was shot in the right shoulder and the criminals escaped.
Ballistic examiners at the CID headquarters said grooves on two spent cartridges recovered from the scene where Juma was killed matched those on the gun found on the criminals.
A statement from Inspector General of Police Joseph Boinnet, signed by spokesman George Kinoto, said police recovered the gun used to shoot Juma but did not link the gun to the suspects.