VIDEO: Criminals set me up, Kirinyaga deputy governor speaks out
VIDEO: Criminals set me up, Kirinyaga deputy governor speaks out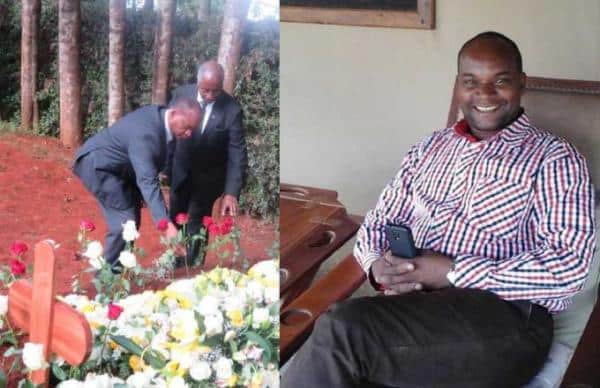 Police are investigating the Kirinyaga deputy governor's claims that he was a victim of an extortion gang that has exposed him to public ridicule.
A video implying that Peter Ndambiri was caught in a compromising situation with the alleged wife of another man has gone viral on social media.
The deputy governor last evening recorded a statement at Thika police station. In his statement, Mr Ndambiri claimed he was a victim of a set-up that was meant to embarrass him.
A source at the station said the video showing the official surrounded by several men assaulting him was shot at a house in Thika.
The filming was said to have happened a fortnight ago. A senior police officer at Thika police station said they had taken over the matter and were exploring the extortion theory.
The deputy governor told journalists: "I am a victim of a well-designed criminal gang that set a trap for me. They were armed to the teeth and their target was to kill me, but I pleaded with them to spare my life. I'm alive by the grace of God."
However, he declined to say where it happened and whether he knew the woman in question, saying disclosing the details would jeopardise an ongoing investigation.
VIDEO: Criminals set me up, Kirinyaga deputy governor speaks out