Jacob Juma's last moments traced via CCTV, phone log
Jacob Juma's last moments traced via CCTV, phone log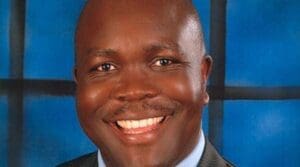 NAIROBI, Kenya, May 17 – The Directorate of Criminal Investigations says the probe into the murder of controversial businessman Jacob Juma is well underway with officers using CCTV footage and phone log to trace his movements on the fateful day.
According to the Director of Criminal Investigations Ndegwa Muhoro, video clips viewed from the command centre at Jogoo House show that Juma drove on Waiyaki Way towards the CBD with a female passenger at around 7.30pm.
"At 1934hrs, the deceased's vehicle is captured opposite Westlands bus terminus driving along Waiyaki Way towards the CBD with the deceased in the driver's seat and a passenger on the passenger's seat. At 1936hrs, the deceased is captured along Waiyaki Way near Villa Rosa Nairobi driving towards Uhuru Highway. At 1938hrs, he is captured on Uhuru highway near the Ministry of Tourism," he explained.
Muhoro further revealed that Juma later dropped off the female passenger outside Trattoria Restaurant at around 8pm before driving off towards Argwings Kodhek Road.
"If you look at the movement of the late Juma, we can clearly see that from sometime around 5pm, he switched off his phone and switched it back on at about 8pm. This we can pick from the analysis we are doing so that is still an area that we need to work around," he stated. "We have invited some witnesses; they have recorded statements and we are still going to be recording more statements."
"We are still investigating the incident… we are going to look at all angles. His phones are now with the cyber crime unit and we will ensure that everything is analysed," he stated.
Muhoro emphasised that officers will be looking at all possible leads to ensure that the mystery of the slain businessman's death is conclusively unravelled.
He stated that the analysis of all the deceased communication was done and prompted the investigators to summon and interview several persons who were either in communication or with the deceased person.
"Among them was a lady captured on CCTV footage together with the deceased in his motor vehicle. After interviewing the said lady, she confirmed that she had met the deceased on the fateful day during lunchtime and had agreed to meet later in the evening. She confirmed that she was dropped by a taxi driver at Rose Apartments along Brookside Drive," Muhoro stated.
Muhoro explained that though the investigations are at a preliminary stage, from what has been gathered, the investigators are pursuing several possibilities as the basis of the motive behind the murder.
He further outlined some of the cases with the police involving the deceased that are either pending under investigations or pending before courts.
The statement by the DCI came even as the family of the late Juma sought the help of foreign sleuths to unearth what might have been the motive behind his killing.
By JOSEPH MURAYA,