Police lob teargas to disperse opposition's anti-IEBC protest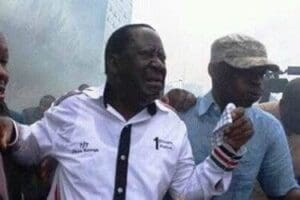 Police lob teargas to disperse opposition's anti-IEBC protest
Nairobi, Kenya: Police in Nairobi lobed teargas at CORD supporters staging anti-IEBC protest; opposition bigwigs led by Raila Odinga had earlier addressed the gathering.
CORD leaders led by Raila Odinga and their supporters have vowed to continue with anti-IEBC protests to force the commissioners out of office.
Tens of police officers were mobilised to guard Anniversary Towers where Independent Electoral and Boundaries Commission have offices, ahead of the planned CORD protest.
The officers were under instructions not to allow any protester near the premises.
Kenya police unleash their latest anti-riot gear to deal with CORD protest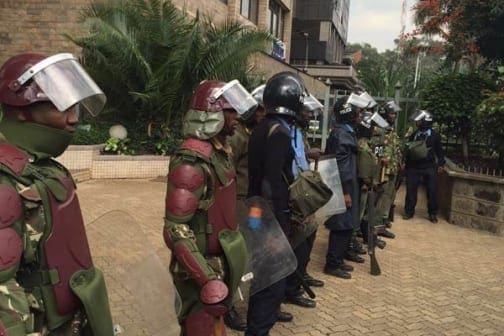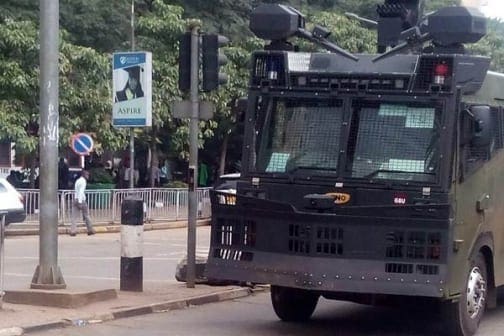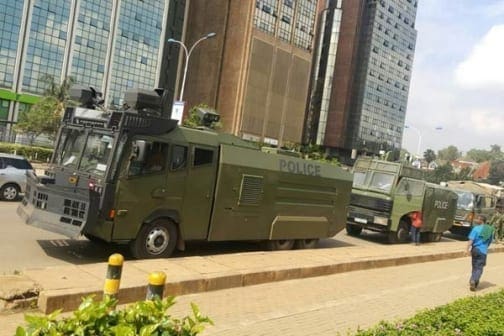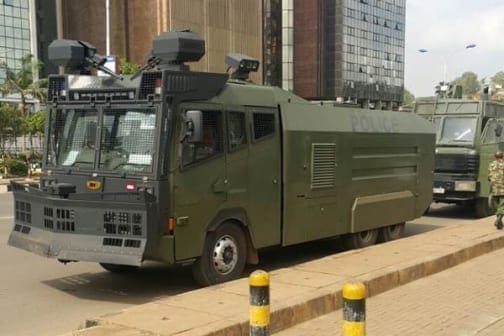 Police lob teargas to disperse opposition's anti-IEBC protest