VIDEO: Lucy Kibaki Body at Lee Funeral Home
VIDEO: Lucy Kibaki Body at Lee Funeral Home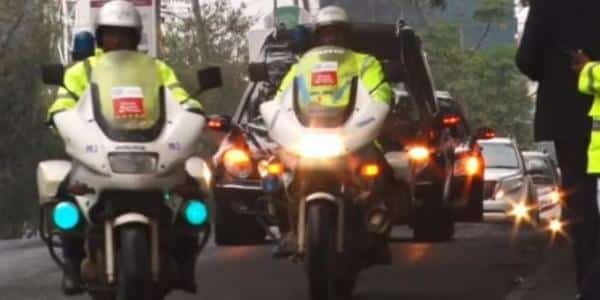 The body of Former First Lady Lucy Kibaki was early Sunday morning transferred to the Lee Funeral home in a heavily guarded motorcade comprising of outrider motorcycles.
Several police cars led the way to the funeral home as police motorcycles followed along ensuring the hearse remained sandwiched in the convoy.
In the video capturing the arrival at the funeral home, police officers swiftly disembark their escort vehicles creating a show mainly witnessed in the presidential motorcade.
The officers then take positions as the hearse makes its way into the facility where the deceased will remain as a committee embarks on arrangements for a State funeral.
Mrs Kibaki's body arrived at the Jomo Kenyatta International Airport (JKIA) aboard a Kenya Airways plane Dreamliner that touched down at around 5:10am.
President Uhuru Kenyatta received retired President Mwai Kibaki and other family members who had accompanied the former First Lady to London, where she died last Tuesday.
Catholic Reverend Father Dominic Wamugunda and the State House choir led a brief prayer service after which the body was taken to the Lee Funeral Home.
Mama Lucy will be laid to rest on Saturday in Othaya, Nyeri County, with the requiem mass being held at Consolata Shrine in Westlands, Nairobi on Wednesday.
Watch Video Courtesy of Capital News