Video of Kenyan governor being beaten goes viral
Video of Kenyan governor being beaten goes viral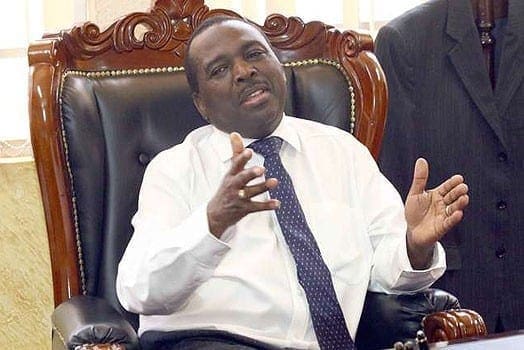 Kirinyaga – Several people in Kirinyaga County, Kenya were left nursing injuries following a fight between a the county's governor, Joseph Ndathi and one of his county assembly members (MCA) on Tuesday.
The incident took place at Nguka village in Mwea constituency, where the governor had convened a meeting.
Trouble started when the governor denied the MCA, Njaamumo Jenaro a chance to speak, Standard reported.
This angered the MCA, who then started demolishing the tent where the governor sat.
The confrontation lasted for two hours, as rowdy supporters of Jenaro joined in the fight pelting the governor with stones.
In a video posted by KBC, the governor was seen retreating to his seat where he was shielded by his handlers, as they waited for police to calm the charged crowd.
-news24.com.ng
Video of Kenyan governor being beaten goes viral