Diaspora Kenyan Inspiring Women in Tech industry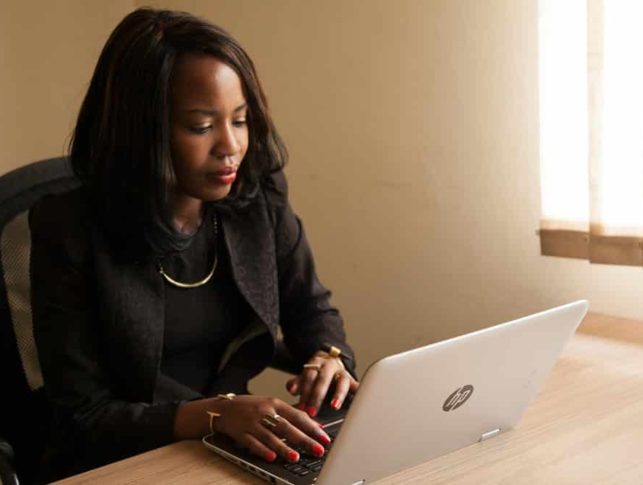 Catherine Mahugu is a tech innovator from Kenya who has built an empire on socially beneficial projects and connectivity.
Catherine Mahugu is leading the way in the Kenyan tech industry. Currently working from San Francisco for her e-commerce accessories business which connects consumers and local African manufacturers, she has made waves across the tech, IT and retail worlds. She credits her early interest in science and technology to her engineer father and at just 27, she has achieved a great deal in these industries.
Mahugu graduated from the University of Nairobi with a bachelor's degree in Computer Science. From an early age she broke the mold, favoring entrepreneurial projects over "corporate" roles that she considered to be the "safe option." Her first projects were collaborations with her student colleagues at university, such as a mobile application that helps rural water vendors connect with customers by advertising their location and prices.
Combining her degree, enterprising spirit and intimate knowledge of the regional issues affecting her native Kenya, Mahugu has been at the forefront of creating many projects that benefit local people. Her first official foray into the tech world was with KamataKab, a mobile solution that uses GPS to locate taxis in the area, an option to contact and then a rating system to rate the taxi's service for other users to utilize. Although this was the overall winner at the Garage4Kenya awards in 2011, Mahugu knows that this app was a little too ahead of its time; it didn't meet the recent successes of Uber and Easy Taxi today. This hasn't fazed Mahugu however, and she feels that the experience showed her that innovation was a viable career route and that her ideas had traction in the tech world.
The building blocks to her latest enterprise can be seen in her next project, SasaAfrica. This provided the foundations for Soko, launching an app that allowed merchants to connect with customers using only their mobile phones. The idea for the projects came from a chance meeting with the two other founders while in Nairobi. They all believed in a future for mobile phone technology to help African enterprises. With the percentage of mobile phone usage up to 90% in some parts of Africa, they realized that is was an obvious global solution to connectivity issues between consumers and vendors. After seeing many predominantly female artisans at local markets struggling to sell their ware to a limited customer base, they decided to launch a global marketplace that these vendors could access, in which they could accept orders and then organize distribution.
Now based in California, the company helps over 1,000 artisans sell their products to a global community. After joining the Soko network, users see their yearly income increasing by a massive 400% on average. They now operate in over 40 countries and plan to expand to reach vendors in Mexico and India. Mahugu is committed to overcoming the challenges that many Africans face. They were confronted with supply issues from vendors, caused by problems such as inconsistency of electricity, so they are adapting their business model to include trusted, shared spaces where artisans can create and collaborate.
Mahugu knows the struggle many women face coming from traditional backgrounds, having less access to education, and to the outside world. She is committed to rebalancing gender inequalities and believes that "when one woman helps another, amazing things can happen." She is a role model to young women, particularly in the tech-world. When she was expanding her business, and receiving no applications from women for the technology roles, she realized something had to be done to appeal to women like herself. She explained that the gender imbalance in the tech industry was "a harsh reality that dawned on me, and that we still need more women in technology and collaboratively need to promote this awareness." Social enterprise and IT seem to be a winning combination for Mahugu, and her commitment to social justice and interest in empowering other women in the tech-world make her a person worth keeping an eye on.