Sad Stories: Kenyans Suffering In The Hands Of Fellow Kenyans In America
Sad Stories: Kenyans Suffering In The Hands Of Fellow Kenyans In America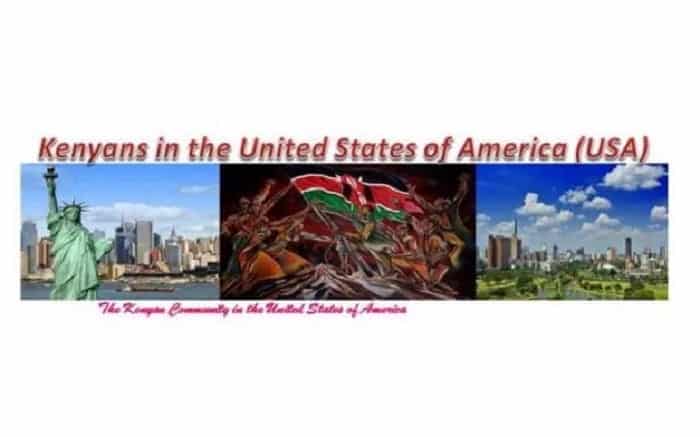 So, I got some beef, really HUGE BEEF and BONES, with some Kenyans in the USA, some of whom might even be in this group. Occasionally, I get messages from Kenyans, especially new comers to the US, suffering at the hands of fellow Kenyans hosting them. Getting to the desperation point of messaging the group Admins can only emphasize the gravity of some situations.
Here are a few cases I have dealt with in the last several months
– A Kenya woman newly arrived in Texas who was kicked out with her two young kids by their host (a Kenyan) last winter into the freezing cold. I still don't know why, but nothing warrants having kids in the winter cold. A local church pastor took this family in.
– A Massachusetts student (on F1 visa) who was reported to his school by the host that he had a job (against F1 visa rules). This set the grounds for deportation, but I hope that did not happen.
– A California man (in his 20s) whose host refused to give back his passport (apparently to prevent him from moving to another state). It happens that the young man had been turned into a boch by his host who owned several AFH's and probably didn't want to lose the free services of the young man. This was only resolved after it became a police case.
– Another California host who was pre-positioning a young girl (in her teen) on F1 visa. Apparently, the host (a married guy) was attempting to convince the girl that she could automatically get a Greencard if she gave birth (the lie that because the child is a citizen, the girl will automatically get a Greencard and can later apply for citizenship). Dumb bigot preying on naivety. Thanks to the local women who helped this girl out of this situation.
– A Washington state resident(s) that reported their neighbors to immigration. Luckily, those reported had papers, but the ICE did tell them that they had been reported by their Kenyan neighbors (but did not specify which one)
– A Washington student from Kenya who was shocked on arriving at a US airport only to find those who had agreed to host him had switched phone numbers. On taking a taxi to the address he had been given, another shock – the presumptive hosts had moved a month earlier and had not left a forwarding address.
– A Colorado young lady who ended up birthing her host's baby. According to her, the host (a single Kenyan guy) had demanded sex as condition for her to stay in his house. She had no papers at the time and eventually gave in. They guy disappeared on knowing about the pregnancy. The lady eventually got papers through other means, but still . .
– At a small school I used to work at, which was popular with Kenyans and African in general, in almost 20 occasions I had to give rides home to Kenyan who finished the night class (at 10pm) only to realize that their "busy" hosts were not going to pick them up (mainly because they had picked some extra shifts at their work). Mind you that night buses are very limited (most bus services end at 8) and in most cases, the victims were less than a month after arriving in the US, most were broke and didn't even have a clue on how buses operate.
In most of these cases, other Kenyans do come in to help, which is awesome. And I do want to believe that the vast majority of Kenyans in the USA are incapable of these acts. But I am left wondering, how can some Kenyans be so cruel, so inhumane, so evil, and pure bigots?
By Lemuel Mwangi-Kenyans in the United States of America group
Sad Stories: Kenyans Suffering In The Hands Of Fellow Kenyans In America