Uhuru's Most Trusted Adviser Nancy Gitau Resigns After Robbery
Uhuru's Most Trusted Adviser Nancy Gitau Resigns After Robbery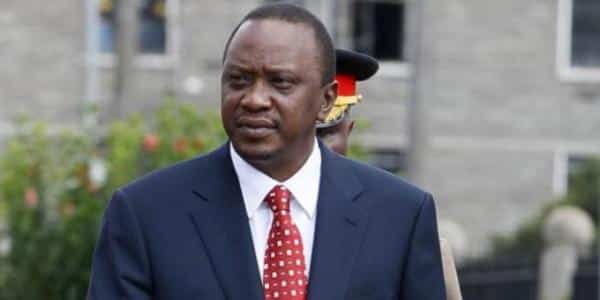 Fresh details have emerged indicating why President Uhuru Kenyatta's most trusted political adviser decided to quit her job.
Nancy Gitau, Head of Kenyatta's political advisory unit was robbed last Saturday, 48 hours before she handed her resignation letter to the President.
Unknown robbers broke into Gitau's private offices in Kileleshwa, Nairobi making away with computers, television sets and crucial documents kept in her safe.
"It is true that my office was broken into on Saturday. That is all I can tell you for now because the matter is currently under active investigations by authorities. It was quite shocking. I am yet to understand why anybody would go to the extent of breaking into my office. What do they want from me?" Gitau was quoted by the Standard.
She added that she was left shocked by the July 16 robbery and could not explain why she was being targeted.
Earlier reports indicated a strained relationship between Gitau and some officials at State House including Deputy President William Ruto's allies who blamed her for fixing witnesses in the concluded case against the DP at the International Criminal Court.
Confirming the burglary, Director of Criminal Investigations Ndegwa Muhoro said that investigations were underway and that one suspect had been apprehended.
"That matter is under investigation. I can confirm to you that we have already arrested one suspect in connection with the robbery. We are still pursuing a few more suspects. I do not wish to make further comments because this is a matter still under investigation," he said.
Gitau who is touted to have played a major role in the election of President Kenyatta in 2013, tendered her resignation letter on Monday but denied claims of troubled relationship with colleagues.
Uhuru's Most Trusted Adviser Nancy Gitau Resigns After Robbery