Diaspora voter registration to begin in March – Githae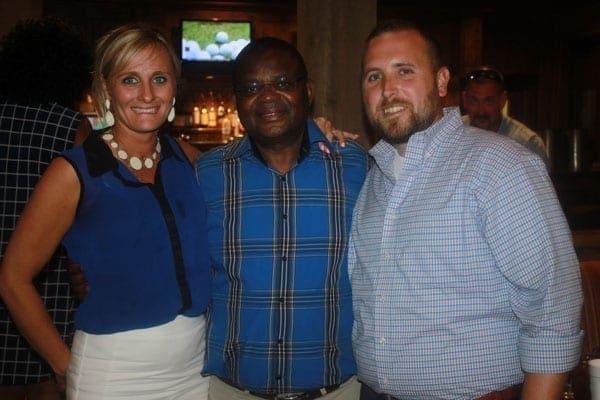 The exercise to register Kenyans living abroad in preparation for the 2017 General Elections will start March next year, the Kenyan envoy to Washington, DC  Robinson Githae has said.
Ambassador Githae said he had been told by the Independent Electoral and Boundaries Commission chairman Issack Hassan that plans were being finalized to ensure that Kenyans in the diaspora vote as directed by President Uhuru Kenyatta.
President Kenyatta has assured Kenyans abroad during several trips to the United States that they will vote in the elections scheduled for August next year.
In spite of a constitutional provision to allow Kenyans in the diaspora to vote, majority were locked out of the 2013 polls because of what the IEBC described as logistical challenges.
Since the last elections, the commission has been locked in court cases with several diaspora lobbies.
Last year, a court directed that the IEBC puts mechanisms in place to facilitate the diaspora participation in polls.
"Unless something changes, the chairman indicated to me that the commission will start another round of voter registration in March next year and that will include the diaspora," Ambassador Githae told the Nation during a business networking dinner at Rock Creek Resort in Dallas, Texas.
The envoy said that he was aware that Kenyans living abroad would be very disappointed if they had to sit out the coming elections like they did in 2013.
"Kenyans in the diaspora at the moment remit over Sh120 billion to Kenya annually. Diaspora remittances are currently our single largest foreign exchange earner having surpassed coffee, tea and tourism so the Diaspora now is very important to the government and to the embassy," Mr Githae said.
However, the Ambassador admitted that challenges still existed in terms of the criteria to be used in determining where the polling stations would be located.
He said given the expansive nature of the United State, it would be untenable for the IEBC to insist that people travel thousands of miles to the three consulates in Washington, D.C., Los Angeles and New York to vote.
"Initially when this issue came up I wrote to the chairman of IEBC and said look, your proposal that Kenyans in Diaspora can only vote in a place where there is an embassy or a consulate may not work in US. USA, in addition to the 50 States, has two more territories so you are talking of 52 countries in effect".
Mr Githae said he had recommended the postal system which the IEBC chairman had dismissed saying the Kenyan postal service is not well developed and is, therefore, open to manipulation.
-nation.co.ke