How Esther Arunga's scandal changed my life-Joseph Hellon
How Esther Arunga's scandal changed my life-Joseph Hellon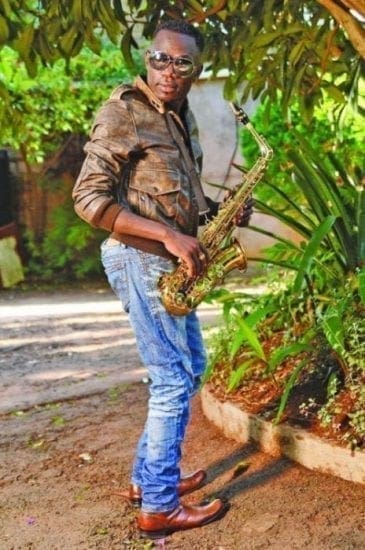 – Jazz maestro Joseph Hellon came into the limelight after he got involved in the scandal with former KTN Anchor Esther Arunga
– In an exclusive interview with TUKO.co.ke, the Jazz maestro reveals more about the scandal and seeks to clear a few misunderstandings on what happened
– He also reveals how the whole scandal changed his life and much more on his political future
Hellon introduced his cousin, Esther Arunga to his church Finger of God before everything started going downhill.
Esther and Quincy got married, moved to Australia and were blessed with a baby boy. A few years later, Quincy allegedly killed the baby and got incarcerated to date. Not much is known of Esther at the moment, not even Hellon.
"Esther does not want to talk to me, she said if you do not support Quincy then you are not on her side," he says.
When asked if he is scared for her following the recent happenings, he says No. According to him, no one can make Esther see reality but herself.
If you fight a woman in love she will stick to that person, leave her alone till she finds out by herself...
when a woman has declared she loves a man, do not try to get her out by force ," he explains.
The jazz musician further clarifies the details surrounding the scandal saying contrary to what Kenyans know, he started mentoring Esther before she joined KTN while working at Capital FM radio station.
She even lived under his roof which is where she met her husband Quincy Timberlake.
"Quincy lied to us that he came from yet he was here, he came to sojourn in my house after Esther said they went to university together and were in a relationship, i did not matchmake them," he adds.
Hellon claims Quincy joined the church for money and used Esther's popularity to gain mileage. He was never interested in politics or Esther. He says only realised this after they were arrested and charged in court.
He also reveals the real reason behind his arrest. Contrary to what was reported in the media, his arrest was politically instigated. He found out when he was being arrested by the DCI officers.
"One of the competitors called me to warn me that i have to go through him to be President, so they decided to arrest and slander," he adds.

Despite everything, he insists he wants to President, in probably twenty tears to come. The PlaCenta party no longer exists since Quincy was the chairman.

"I want to be president when policy is the key matter and not ethnicity.  So in probably 20 years not in the near future," he says

However, when the time comes, he says he will go directly for the presidential seat and not start from county level like what many politicians do. At the moment he adds, he is working in the background mentoring and training political aspirants in leadership and business.

He also says he is a strong admirer of the Jubilee government and a strong admirer of President Uhuru Kenyatta

The whole experience he says was a wonderful learning experience, and he would not change anything. To him, if you are earmarked for greatness you will be tested.

"It made me stronger and wiser, I just realised i could fight a whole government and still suceed. There is nothing that scares me now," he says assuringly.

The Finger of God apostle says the church has grown after the rumours that it was a cult went round. It has grown in numbers and has spread its wings to Kibwezi and Kisumu.

READ ALSO: More nightmares for former KTN news anchor over murder of girlfriend

The church members who usually meet in homes are around 300 in Nairobi.

During the interview, Hellon reveals that the popularity opened him up to greater business prospects. His relationships also became stronger since he was able to distinguish between his true friends and fake ones.

"The church i was arrested for has grown, i got into real estate and now planning to build a city in 5,000 acres in Nanyuki," he says..

"If people want to be mediocre and average their life will look very clean, if you want to make changes in this world people will smear you, if you win a clean way then the world will be convinced you are genuine." he concludes.

Hellon concludes the interview with a strong message to Kenyans, urging them to stop pretending that they care for Esther. He claims that people judged her relationship and reacted in a way that Quincy was the only one who made sense to her.

"Kenyans should stop being hypocrites, they are pretenders and think they are experts in everything. If esther came back here, what will they do for her?" he asks.

Despite the criticism, he goes ahead to congratulate Kenyans on Twitter on their voice saying they are being heard as opposed to previous years when people were stifled.
How Esther Arunga's scandal changed my life-Joseph Hellon