WHY MAASAI ELDERS HAVE PUT ON HOLD CLEANSING RITUALS FOR DELAMERE FAMILY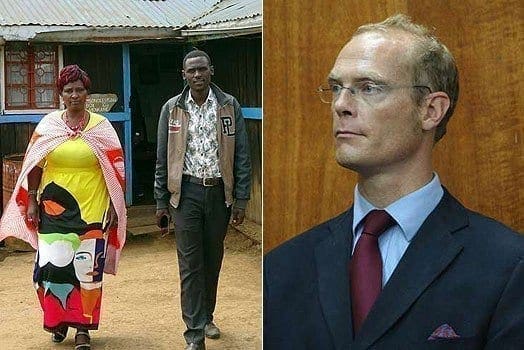 The Maasai Council of Elders has said it will not perform a cleansing ceremony for the Delamere family until it fully adheres to a compensation agreement struck on Thursday.
Only a complete fulfillment of the agreement will see them forgive their son, Tom Cholmondeley for killing their kin.
On Thursday, the Delamere family held negotiations on a compensation agreement with the family of the late Kenya Wildlife Service Ranger Samson Ole Sisina at the Soysambu ranch.
Mr Sisina was shot dead by Lord Delamere's heir Mr Thomas (Tom) Cholmondeley at the Soysambu ranch in Naivasha.
TERMS OF AGREEMENT
Under the terms of the compensation agreement, the Sisina's family were to be given 49 heads of Sahiwal cows- 'white and light red in color' – selected to cleanse 'the murderer.'
The Delamere family handed over the cows on Friday.
"We made an agreement with the Delamere family which was that we first take the 49 heads of cattle and finalise the remaining compensation process after the burial," explained the Maasai Council of Elders chairman Mr Kasaine Ole Esho.
According to the agreement, the Delamere family was to further give the family a 27-acre piece of land from their ranch and construct a five-bedroom house for the family.
According to Ole Esho, the Delamere family also agreed to sponsor the eight children of the late Sisina up to the tertiary level.
"When all these demands are met and agreed upon, a special ceremony will be held to cleanse the family and during such ceremony, a goat or ram would be slaughtered, and the culprit would then be cleansed -in this case the family- by elders and forgiven by the affected family," he explained.
The elder went on to say jumping the process would invite a permanent curse to the offender's family and it would not be possible to reverse it.
"The elders, including those from the two families involved, would hold their sittings in a special place known as Orkiuu where the suspect's family is expected to appear before them and ask for forgiveness," he narrated.
A family source said the Maasai elders in May this year, conducted a ritual at the graveside of the late Sisina, cursing his killers, after attempts to reopen an inquiry into his death failed.
They claimed the ritual was strong and that it would affect the Delamere family if it declined to honour its compensation demands.
-nairobinews.nation.co.ke