Raila Sends Message to Those Who Abuse Him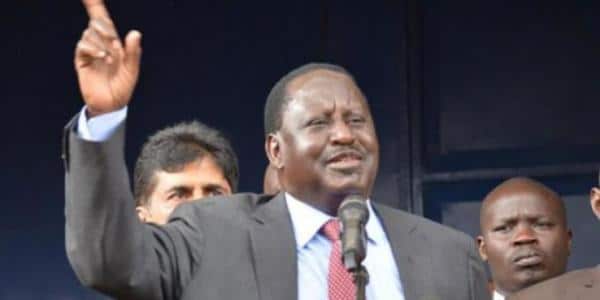 CORD leader Raila Odinga has sent out a message to those who have a tendency of talking ill about him especially on social media.
Addressing the issue of how people hurl abuses on social media, the Opposition chief stated that he doesn't care about individuals who talk 'rubbish' about him.
He added that Kenyans should be free to speak their mind without having to be arrested on allegations of propagating hate speech since that would be controlling the democratic space.
"Sometimes they say a lot of rubbish but that is their freedom. They talk all stuff of things about Raila but I don't care. I don't worry so let them speak," stated Odinga.
The Opposition leader stated that leaders should devise a different way of dealing with those who propagate hate on the media.
"If somebody insults you find a way of responding because that's how democracy works," he urged.
He complained that the government was using the law against hate speech to gag Kenyans from speaking freely, which he said would curtail freedom of expression.
"I heard top government officials saying yesterday (Tuesday) that they want to clamp down on social media. This move is backward and would infringe on freedom of expression," he added.
The ODM leader vowed that he would not allow government machinery to jeopardise democracy which he and others had fought hard to achieve.