39-YEAR-OLD KENYAN CEO WHO EARNS SH16.7M PER MONTH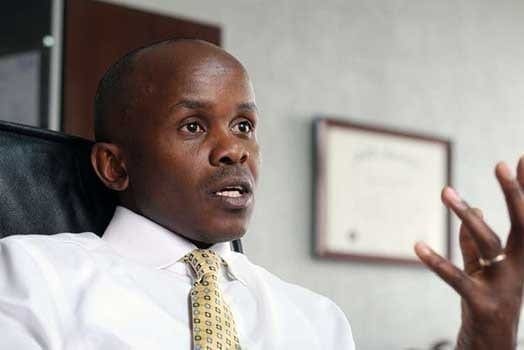 Centum Investments chief executive officer James Mworia has left Kenyans in awe after it emerged that he was the best paid manager in Kenya, pocketing a cool Sh16.7 million a month.
According to the latest financial reports , Mr Mworia beat corporate bigwigs including Equity bank's CEO James Mwangi who earned average monthly pay of Sh15.9 million each in the year ended December 2015, and Safaricom CEO Bob Collymore took home an average monthly pay of Sh10.7 million in the year ended March.
In 2001, Mr Mworia, 38, began working as a filing clerk at Centum Investments.
Despite having a law degree and several other financial and accounting diplomas and certificates, he accepted this entry-level position.
He gradually rose through the ranks, and in 2005 he was appointed chief investment officer at Centum Investments.
He served in that position until December 2006, when he joined Trans Century Investments as its head of investments.
In 2008, he was back to Centum, this time as its chief executive officer (CEO) and managing director.
The 39-year-old juicy fat salary elicited mixed reactions from Kenyans on Twitter.
The salaries were broken down by this tweep
Follow
Kenyanwallstreet @kenyanwalstreet
Best Paid CEOs of NSE Listed Firms (Monthly)
*Centum's Mworia Sh16.7M
*Equity's J. Mwangi Sh15.9M
*BAT CEO Sh13.2M
*Bob Collymore Sh10.7M
1:27 AM – 19 Sep 2016
298298 Retweets
5656 likes
Then the GIFs started.
Follow
Karis @Qaris_
That second guy is a reflection of how Centum's CEO rose from intern to CEO
39-YEAR-OLD KENYAN CEO WHO EARNS SH16.7M PER MONTH