We are not in Jubilee Party by mistake, Ukambani MPS say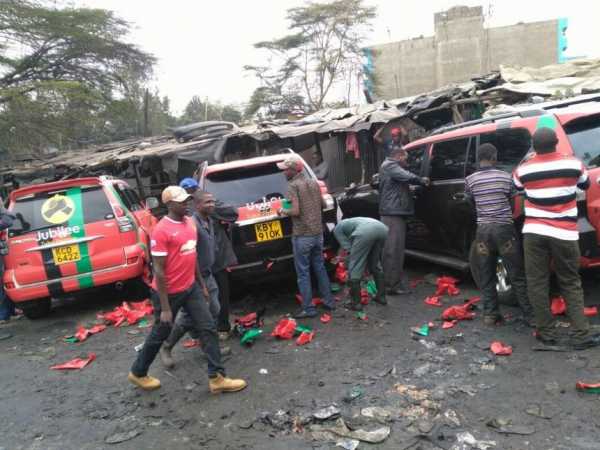 Three MPs from Ukambani have affirmed that their decision to join the newly created Jubilee Party was not by mistake.
The legislators Rachael Kaki (Kitui South), Itwiku Mbai (Masinga) and Francis Mwangangi (Yatta) have said that they were not going to back off no matter what.
"We have thought through our decision and weighed the benefits we can get from government to those, if any, that we can find by being in the opposition," Kaki said.
She said with the current political scenario in the country, being in the opposition was like boarding a stalled vehicle.
Kaki, who is elected on Narc ticket, said that they had also consulted their constituents before making the decision and therefore they have nothing to worry about.
"We are not walking alone in this. I have personally consulted my supporters and I can assure you that the 70 per cent of the votes that Uhuru and Ruto will get in Ukambani will be from Kitui South," she said.
For his part, Mwangangi said that they have resolved to be part and parcel of building a political party which will not discriminate on them on the basis of tribe.
"It has not been easy working with the government because we have been treated as adopted sons and daughters. Now we want to be counted from the start so that in future we will all have equal rights," said Mwangangi.
He urged Kenyan communities to stop being held into regional political parties and instead agree to join national political organisations that are aimed at uniting them.
The sentiments were echoed by Mbai who said that he was happy that his party – New Ford Kenya – was among those that dissolved to form Jubilee Party .
The three spoke at Matuu AIC Church on Sunday where they were joined by Murang'a Governor Mwangi wa Iria, MPs Irungu Kang'ata (Kihoni) and Mwangi Kamande (Maragua) to a church funds drive.
Irungu and Kamande criticised ODM leader Raila Odinga over pronouncements by his party members in Mombasa on Saturday.
They said the declaration showed that he (Raila) had decided to sideline Wiper Leader Kalonzo Musyoka.
The two urged Kambas to join the Jubilee government as there was no hope of Kalonzo being the Cord coalition's presidential flag bearer.
"Now that Raila has failed to declare "Kalonzo Tosha" as we all expected, then why should Kambas not vote for Jubilee? I am asking you to join JP as this is now the best option,"