Meet UK Politician Who Will Vie for Kenya's Presidency in 2017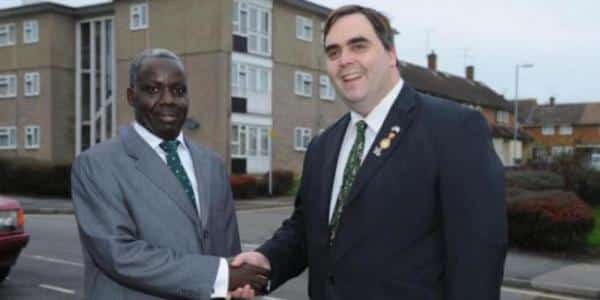 A Kenyan-born politician, who was once elected a councillor in the United Kingdom, has announced that he will vie for Presidency in the upcoming 2017 General Election.
Daniel Munyambu said he had gained excellent ideologies during his rule in Britain that could help bring real change in Kenya and rectify what he termed as "socio-economic mess"  that had been created by previous regimes.
Making the announcement, Munyambu said that he was motivated by "a desire to bring real change in the country."
Munyambu expressed that President Uhuru Kenyatta had not done much since he took power in 2013, adding that Kenya has endured a difficult period because of poor leadership.
"I believe my in-depth 10 years experience in British governance will be of help to Kenya. I will achieve my goal by first suffocating the current corrupt system that has existed for more than five decades and replace it with an honest, transparent government with equal representation from the country's 42 tribes," Munyambu was quoted by the Standard.
Munyambu, who coincidentally hails from Kenyatta's Gatundu South backyard, indicated that if elected he would launch a spirited fight to stem the corruption menace, which has been ailing the country for many years.
"Fighting corruption will be a collective responsibility of all Kenyans. Whistle-blowers will be protected and rewarded handsomely. I will request Britain and the US among other countries to freeze the Sh650 billion looted from Kenya and transfer it back to the country so that it can help in economic development," he affirmed.
Munyambu stated that if given the chance by Kenyans, he will turn the country into an economic hub by promoting a healthy financial environment for investors.
Mr Munyambu went to the UK in the early 2000s to join his wife and in 2011, he contested for the Basildon ward representative seat which he clinched with a majority win of 52 per cent.
He later took a shot at the parliamentary seat in Thurrock as an independent candidate but lost.