A Diaspora opening the curtain to Nairobi luxury: Best of Nairobi Living?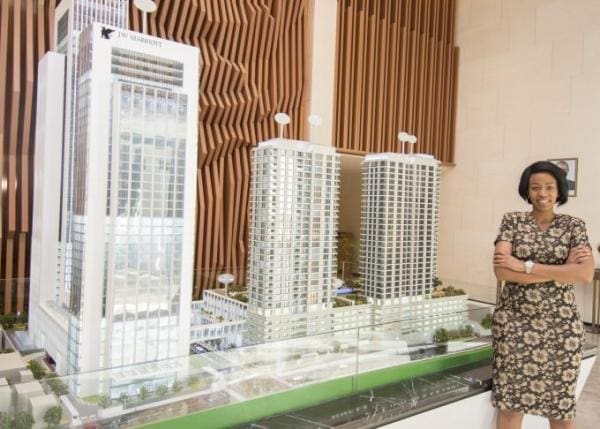 They call it the Global Trade Center (GTC). But this is not just a building, rather, the most modern of Nairobi's mobility in office and luxurious living. Rising above Villa Rosa Kempinski Hotel and all the surrounding hotels in west-land, GTC is the first high end mixed development in Kenya. This urban complex features everything and anything a tourist, a modern Kenyan or an investor would like to see while in Nairobi. First, the JW Marriott hotel stands elegantly as the featured accommodation declaring its dominance in this tourist destination country. It waits ready to give all the other hotels in Nairobi a run for the tourist dollar. Anybody visiting the Marriott will not have to leave the facility because, with its work, live and play concept, everything from modern living, luxurious dinning, brand shopping and Kenya's nightlife is just a walk away.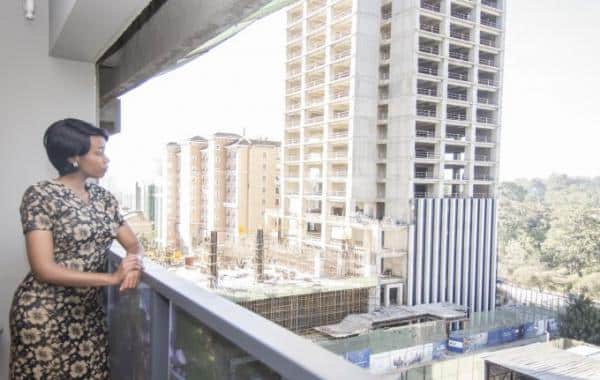 The monumental work of selling this 400 billion Kenya Shillings complex with investors and customers is given to a young, elegant, tall, beautiful and smart lady they call Madam Sally!  Her real name is Sally Elsie Kangari. She is a graduate with Honors from the prestigious Hospitality School of Les Roches, with a double degree in hotel management and business administration.  As the sales manager, she welcomes every potential buyer with a genuine smile and after taking them through this monumental structure, sits one down and orders a drink on the house! Then gives the customer an opportunity to invest into this magnificent landmark.
After I had visited this complex, I left with a desire to find the $200,000 to $500,000 dollars needed to invest into one of this luxurious apartment that gives one a panorama view of the city. Then she reminded me of Kenya, " After my education abroad, I had a desire to come back home. I believe that this country will rise above political discourse and corruption to become a beautiful home for our guests, investors, and for us and our children."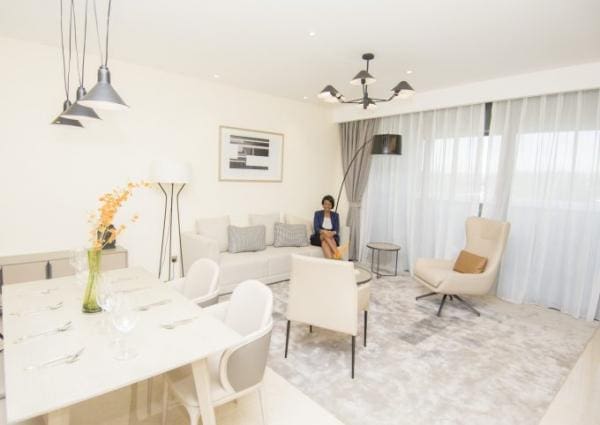 Such optimism deserves credit. Sorry, I almost forgot! I also happened to ask where she sourced her courage, integrity and drive, and she said within a heartbeat "Christ!"
If interested, email Sally at [email protected]
Staff Writer
BBN TV for
Diaspora Messenger