PHOTO – Raila Odinga Meets Lupita Nyongo in Kampala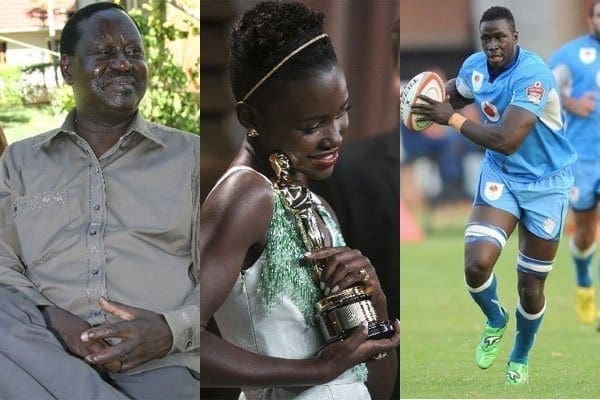 Cord leader Raila Odinga met Academy winner Lupita Nyong'o in Kampala on Saturday. Raila has accompanied Kisumu senator Anyang' Nyong'o to Uganda for the premiere of 'Queen of Katwe'.
Raila flew to the Ugandan capital immediately after gracing ODM rallies in Kisumu. He posted a photo of himself with Lupita on Twitter, captioning it, "Fantastic day in Eldoret & Kisumu, finished off at the wonderful premiere of #QueenofKatwe in Kampala with @AnyangNyongo & @Lupita_Nyongo"
Raila further congratulated for opening the gateway for many young Kenyans.