Kenyans in US illegally told to hope for the best, prepare for the worst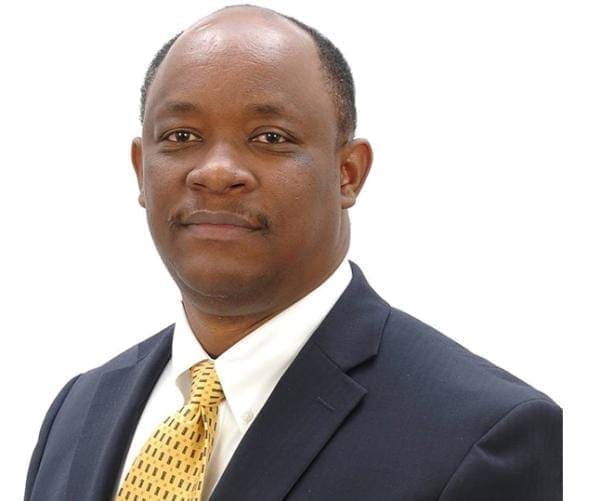 Kenyans living in the US without proper legal procedures should prepare for the worst, leading immigration lawyers based in the US have warned.
Although there are strong indications that President-elect Donald Trump may not follow through his campaign promise to mass-deport millions of immigrants currently living in the US illegally because of the complexity of immigration laws.
Speaking exclusively to the Nation.co.ke in Delaware at the weekend, attorneys Naima Said of Baltimore, Maryland and Japheth Matemu of Washington, DC, said preparing for the worst while hoping for the best meant among other things, staying out of situations that would attract law enforcement such as domestic violence and driving under the influence of alcohol.
"Kenyans living here without proper legal status should first and foremost, avoid what we call "triggers". Triggers are those actions that would bring one in contact with the police such as traffic violations/ accidents, driving under the influence (DUI) and domestic violence. Most Kenyans who are deported from the US usually fall under either one or all of these categories," said Naima Said, a Kenyan immigration lawyer based in Baltimore, Maryland.
Since the election of Mr Trump, thousands of Kenyans living in the US with mostly expired visas have been living in fear because the president-elect anchored his whole campaign on the promise to deport an estimated 12 million illegal immigrants currently living in the US.
Even though there currently exist no documentary memory or credible census of how many Kenyans live in the US illegally, estimates put the number in tens of thousands.
Most Kenyans who find themselves in the US without proper legal status fall in the category of visa overstays.
"Majority of them came here as international students who let their student visas elapse. There is also a significant number that came here on a visitor's visa who overstayed their visa and now find themselves under the threat of deportation," Paul Kiilu, a bishop of Newark, Delaware.
"Lately all my consultations have been about passing the tissue box back and forth with my clients. There is a lot of panic out there, there is a lot of uncertainty. A lot of people are concerned about what would happen to them, what would happen to their children as you know we have thousands of mixed immigration families where the parents are undocumented and while the children are born here," said Ms Naima.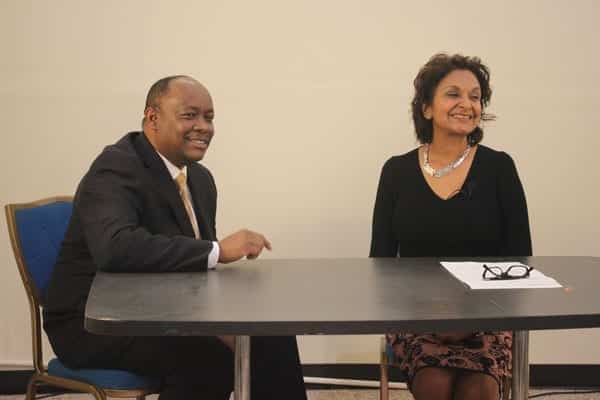 Kenyan-born US based immigration attorneys: Japheth Matemu and Naima Said during the interview in Newark, Delaware. The two lawyers cautioned Kenyans living in the US illegally to avoid situations where their immigration status might come under scrutiny. PHOTO | CHRIS WAMALWA | NATION MEDIA GROUP
She said that those who are likely to be affected most are those children of illegal immigrant parents who currently enjoy some immunity to deportation under the Differed Action for Childhood Arrival commonly known as DACA.
Ms Naima says because this programme was created by President Barack Obama through an executive order, it is easy for Mr Trump to terminate it because it does not need Congress to do away with it.
"With a stroke of the pen, President Trump could easily terminate it or he could just refuse to renew it since the programme is supposed to be renewed every after two years," said Mr Matemu.
The lawyers said that as it is currently, there was no way of knowing what Mr Trump will and will not do because contrary to what he had said in his campaign rhetoric, there are indications that he would find it hard to deport millions of immigrant from the US.
They argued that campaign pronouncements did not amount to policy positions and since President Trump's promises have not been translated into laws, people should stop panicking and instead look for ways of regularizing and legalising their stay in the US.
"Instead deporting all illegal immigrants, Trump now says he will deport only those who have criminal records a clear indication that he is now realising how hard it would be to carry through some of his campaign promises," said Mr Matemu, the first Kenyan lawyer to be admitted to the US Supreme Court.
But, Ms Naima quickly added that the way Mr Trump was constituting his Cabinet, putting in place people who are perceived to be anti-immigrants is an indication that he was serious in following through his campaign promise to deport illegal immigrants.
Mr Trump has announced his intention to make Alabama Senator, Jeff Session, his Attorney General while making a retired Army General, Michael T. Flynn as his National Security advisor both believed to harbour extreme views on immigrants and Muslims.
"We in the immigration community and immigration advocates are alarmed as a matter of fact because many of the President-elect's advisors have very strong anti-immigrant views," added Ms Naima.
The outcome of the November 8, Presidential elections that saw the election of the billionaire reality TV star on the Republican ticket did not just sent shock waves around the world but it also alarmed many progressive Americans especially minority groups because of his hard line stand on issues around bilateral relations, justice reforms and immigration.
Kenyans in US illegally told to hope for the best, prepare for the worst