Major Development in Ruto-Boniface Mwangi Case Announced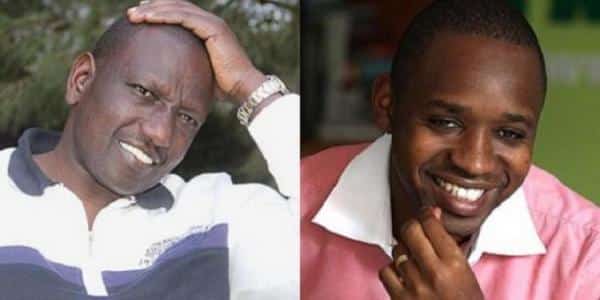 The ongoing case pitting Deputy President William Rutoagainst human rights activist Boniface Mwangihas taken a new turn following a decision by the Kenya Revenue Authority (KRA).
The authority on Tuesday declined to release Mr Ruto's wealth declaration forms as had been requested by Mwangi, who claimed the documents would be useful in the defamation case.
KRA instead asked Mwangi to seek DP Ruto's approval before they could agree to release the documents.
The tax collector was responding to a letter written by the activist in which he requested to be furnished with Ruto's "wealth declaration returns for the period he has been the Deputy President of the Republic of Kenya."
His lawyer Senior Counsel Gitobu Imanyara had directed that the documents be availed as soon as possible, arguing that they would help Mwangi in getting a fair hearing.
"We require you to provide us with the information not later than Thursday, November 1 to enable our client to fully exercise his Constitutional right in the case," the lawyer had stated.
The DP earlier in October filed a suit at the High Court after the activist failed to delete and apologise for a Twitter message linking him (Ruto) to the death of businessman Jacob Juma.
The activist maintained that he would not retract his words, giving a wide range of issues he would use in justifying his allegations.
He instead filed a defence and counterclaim suit accusing Ruto of making defamatory remarks that indicated he (Mwangi) was a drunkard.
-kenyans.co.ke