Margaret Kenyatta Reveals What She Will Do After Uhuru Leaves Office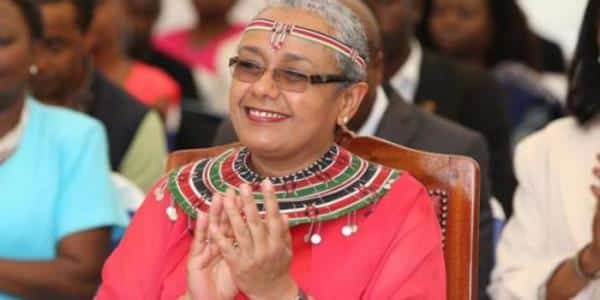 First Lady Margaret Kenyatta on Wednesday unfolded her future plans once she is out of her current position in Government.
Speaking during the Young Presidents Organization (YPO) spouses forum at Karura Forest, Ms Kenyatta affirmed that she would continue with the Beyond Zero campaign to safeguard the health of women and children.
" I am most passionate about women and children. It is (their cause) something that I will continue to do in the future irrespective of my position," the First Lady stated.
Mrs Kenyatta further noted that she would persist to add her voice to issues revolving around the environment, wildlife, and special education.
The First Lady made it known that her next passion was to build the proposed state-of-the-art national referral hospital for mothers and children estimated to cost Sh2.2 Billion.
In an earlier report by Kenyans.co.ke, Ms Kenyatta was handed the visual presentations and artistic impressions of the proposed Beyond Zero model referral hospital by architects from Lexicon+ION and members of the Beyond Zero Secretariat.
The model of the ultra-modern facility was well received by Mrs Kenyatta who described the concept as great work.
"You got it (concept) right. I love it. I can see (the hospital) already. Thank you," said the First Lady.
During the YPO meeting, which brings together the wives of the YPO members, Mrs Kenyatta also challenged the ladies on the need to pursue their dreams with passion.