UPDATED:Death Announcement of Willfred Mulwa Kioko-Baltimore Maryland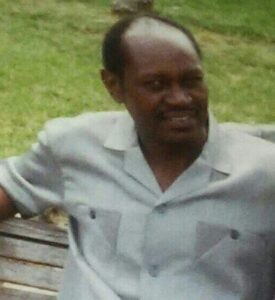 It's with deep sorrow,sadness and the acceptance of God's will that we announce the passing on to glory of Willfred Mulwa Kioko which occured on Tuesday 12/06/2016 in Baltimore Maryland. He was husband to Anna Malla Kioko. He was son of Rose Mukonyo Kioko and late Peter Muia Kioko from Wamunyu Location in Machakos County. He was brother to Mwangangi, Mutisya, Mutunga, Mbaluka, Beatrice, Muendo, Paul, Musembi, and late Mueke Muia
He was nephew to Julius Mbithi Kioko, Justus Mbolozi Kioko,Francis Mwalimu Kioko, Sarah Kalondu, late Naomi Kisu, late Dr. Gideon Musyimi Kioko and late Newton Mutuku Kioko
He was cousin to Mutua Gideon Kioko, Kyalo Gideon Kioko, PAUL GIdeon Kioko,Julia Mbithi Kioko, , Julius Mbithi Kioko, Areil Mbithi Kioko  and MUEKE Mutuku Kioko of USA
Family and friends will be meeting daily for prayers and financial support at 6:00 pm at 5942 Johnnycake road. Gwynn Oak MD 21207
(BALTIMORE)
Service in memory of Mr. Wilfred Mulwa Kioko will be held on Saturday 12/17/2016 at 11.00 am at Catonsville Presbyterian Church, 1400 Frederick Road, Catonsville Md21228.
Burial will follow the service at the Woodlawn Cemetery, 2130 Woodlawn Drive, Gwynn Oak MD. 21207.
A post service reception will be held back at the Catonsville Presbyterian Church after the burial. This will be time to share food, drinks and reflections.
God gives and God takes away. We love you but God loves you more.
Your prayers and financial support are very much needed and appreciated. A bank account has been set up for your financial support under Anne K. Malla, Wells Fargo; 055003201 –
9003881084
. Ms Anne K. Malla Kioko, the wife of the late Wilfred Kioko, the Kiokos family and friends would like to thank the community for your continued support and encouragement. We are stronger and better whenever we are united.
For more information please contact:
To God be the glory.