Details of Prsident Uhuru's Holiday Plan Revealed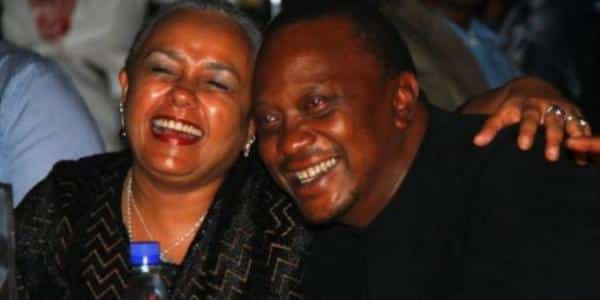 President Uhuru Kenyatta will only have two days of rest during this December festive season.
As Kenyans will be enjoying this month of December, President Kenyatta will be having a busy schedule inspecting development projects in Western, Rift Valley, Easter, and Coast region.
The President will also spend a significant time campaigning for his re-election as the 2017 election draws nearer.
According to State House spokesperson Manoah Esipisu, Kenyatta will be using the public rallies to listen directly to the plight of Kenyans from different parts of the country.
In his meet the people tours, the President will be joined by local leaders, senior government officials, professionals, and other opinion leaders.
On Tuesday, the Head of State will be heading to the Ukambani region where he is set to launch major road projects including the Kibwezi-Mutomo-Kitui-Usweini-Taikuru, Machakos-Kenol-Ngoleni-Kaani-Mutituni-Kaseve and Mombasa Road–Daystar/Lukenya.
Others are Machakos–Lukenya-Kenani-Athi River, Kasikeu-Upete, Kautadini-Mavia-Kimakiu-Salama bridge, Tawa-Nguluni-Itangini and Thwake bridge.
"The President will also highlight government efforts in bringing water closer to homes in Ukambani. Thwake Dam project – one of the Vision 2030 flagship projects – is among those that the head of state will commission," Esipisu revealed.
After the Ukambani tour, Kenyatta will return for a number of official activities in Nairobi including launching the 2016 '16 Days of Activism against Gender-Based Violence' forum organised by the Gender ministry and the United Nations.
The President will also receive a report on the scandal that hit the Kenyan team at the Olympics Games held in Rio de Janeiro.
From December 15th, the President will head to Western where he will open the Pan Paper Mills in Webuye before proceeding for a tour of the region for two days.
On 20th, the President will be in Nakuru where he will preside over the re-launching of the NYS before heading to the coastal region.
At the coast, the President will tour the different counties in the region with a two-day rest for 25th and 26th of December.
-kenyans.co.ke