Kenyan man in London lost 3 family in the Naivasha Accident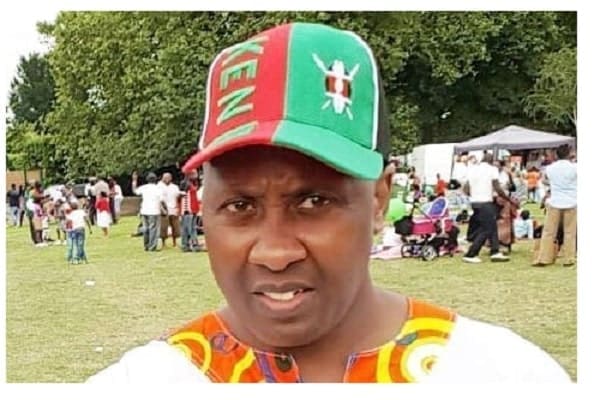 Sad News for Mr. Kimani Daniel who has lost 3 members of his family in the road accident which happened in Naivasha on Saturday 10th December, 2016. The wife and one daughter are in hospital.
Those who perised at the accident where the family of five had gone for dowry ceremony include Mr. Kimani's younger brother who married last year and his two daughters 16 and 18 years. The wife and one daughter survived and they are in hospital.
Mr. Kimani is leaving for Kenya on Tuesday 13th December, 2016 and the community have decided to help and pray for him during this difficult time.
Seen above from far right comforting him in his house in Mitcham, South London is Mr.
Simon Muracia, Mr. Kimani, Mayor Elizabeth Kangethe and Father Stanley Njoka the Chaplin of Kings Hospital, London. We need to help this man who is really in a fix.
Those wishing to help can do so in UK through Maureen Kabutu, Natwest Bank, Sort code; 60-14-55 and A/C 60744839.
In Kenya through MPESA: Daniel Kimani : +254 701231349 or Maureen Kabutu : +254 722488684OR Bank A/c: Daniel Kimani, Equity Bank and Account: 018019066611.
Mr. Kimani UK no. is 07878183228.
THOSE WHO PASSED AWAY
All these pictures were taken on Saturday morning in Mr. Kimani's house before the family left for the ceremony