The Day Caroline Mutoko was Arrested During Jamhuri Day

The Day Caroline Mutoko was Arrested During Jamhuri Day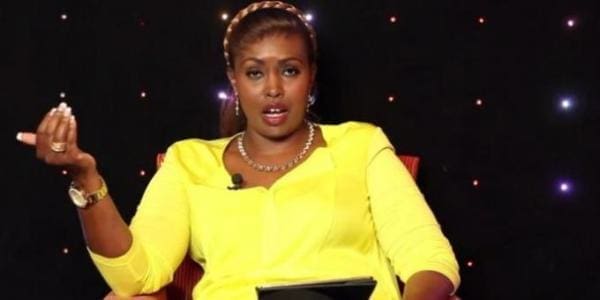 As Kenyans mark the 53rd Jamhuri Day, there is a lot to reflect on the drama, that in some cases, accompanies these national holidays.
One of the most dramatic national holidays in recent years is the 45th Jamhuri Day celebraed in 2008.
The celebration had come at a time when parliament had made an attempt to gag the media, food prices were at their highest, and MPs had refused to pay their taxes.
Kenyans from different walks of life decided to stage a dramatic protest that resulted in the arrest of popular radio presenter Caroline Mutoko and 52 other Kenyans across the country.
Others who were arrested on the chaotic Friday included then Radio personality Walter Mong'are , popularly known as "Nyambane" (now Communications Secretary at Nairobi County), Kiss FM's Larry Asego and Felix Odiwuor Kodhe (Jalang'o).
The media personalities were held for more than six hours before being released.
Nyambane was subjected to the most dramatic arrest as the elite recce squad officers wrestled him to the ground as senior police officers rained blows and kicks on him.
This was after the radio personality had attempted to make his way into the Nyayo Stadium dressed in clothes resembling those worn by prisoners to symbolise impending imprisonment of media if the media bill proposed at the time had been allowed to pass.
Mong'are being arrested at Nyayo Stadium
Civil rights activist Frederick Odhiambo, of Bunge la Mwananchi, was also a victim of the rough Presidential security officers who descended on him after he shot up from his sit and started shouting.
He was sitting about 10 metres behind the President and remains unclear how he got entry into the VIP dais.
Then President Mwai Kibaki, who presided over the ceremony, was forced to cut short his speech after Odhiambo caused a stir.
Odhiambo was taken to the Nairobi area Police headquarters and later rushed to the Nairobi Women's Hospitals as a result of the genital injuries he suffered in the hands of the bodyguards.
Activist Odhiambo being roughed up by Presidential bodyguards
Despite the drama, Kibaki successfully lead Kenyans in marking the Jamhuri day celebrations.