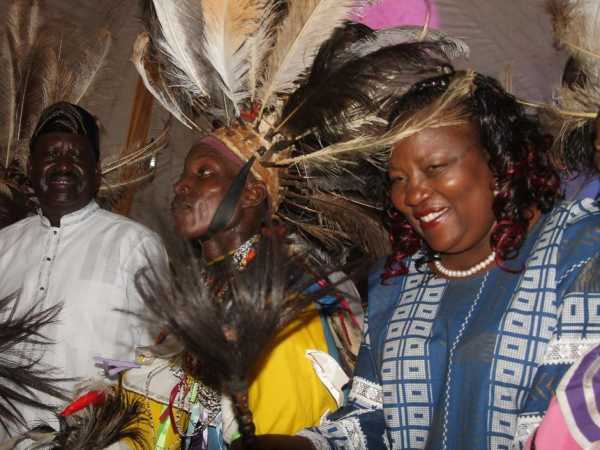 Although I had vowed never to marry a politician, I ended up with a political engineer, ODM leader Raila Odinga's wife Ida has said.
She was speaking at the funeral of Prof Rok Ajulu in Bondo on Saturday. Ida said Ajulu made her hate lawyers, political scientists, and politicians while at the University of Nairobi. She eulogised him as a sharp and vibrant person who always advocated for democracy in his teenage life, regardless of whether he would brush the government of the day the wrong way.
"I was doing a Bachelor of Education degree that takes four years, but when Ajulu and his friend James Orengo led a radical movement at the university, I was forcibly added another year," Ida said. She said since then, she and her friends vowed never to get married to lawyers, political scientists and politicians. "That is why when I met Raila and he told me he was an engineer, I knew he was the man I was destined to spend the rest of my life with," she said.
Ida said she started adapting to the political environment on her wedding day, when she saw Ajulu and her sister-in-law arrive. "I was shocked when I saw the man I thought I will never meet after university on my wedding day, accompanied by my sister-in-law. But it was from then that I was meant to understand that Ajulu was our relative," she said.
the-star.co.ke