Former United Kingdom councillor pledges support for Uhuru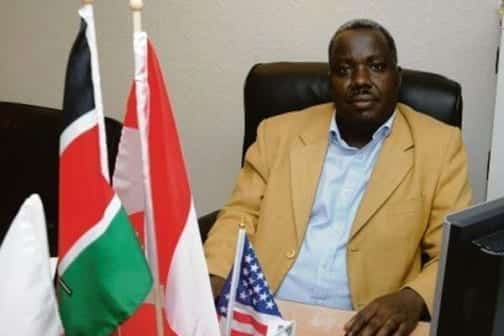 A Kenyan who once served as a councillor in the United Kingdom has shelved his political ambitions and declared that he will support President Uhuru Kenyatta as he seeks a second term at State House.
Daniel Munyambu had declared his intention to challenge Mr Kenyatta for the presidency but has had a change of mind and thrown his weight behind the incumbent.
Munyambu, who like Kenyatta, hails from Gatundu Constituency in Kiambu described Kenyatta as an honest leader who needed support to advance the interest of the country.
"After consultation with my team of advisers I have decided not to run against President Uhuru because he is an honest leader who needs support for the best interest of our country", said Munyambu, a former councilor in Basildon, Essex.
The former Labour Party legislator in Britain has however lobbied for an opportunity to serve within the Jubilee government.
"I will request him to offer me a platform I can implement my policies especially in fighting corruption, restructuring economy for jobs creation, establishing universal healthcare and fixing the chaotic devolved government", he stated.
He said if re-elected, the President should appoint in his new government competent Kenyans from the diaspora to spearhead the economic growth.
"There should be a team of advisors from UK, USA and few others in Kenya to spearhead reform based on policies in key sectors," Munyambu said.
In 2015, Munyambu took an unsuccessful stab at the House of Commons before setting his sights on the Kenyan presidency in the August 8 polls.
His decision to back down from the race comes after he heavily criticized Mr Kenyatta and his administration insisting that they had done little since they were elected.
"I believe my experience spanning more than a decade in British governance will be of help to Kenya. I will achieve my goal by first suffocating the current corrupt system that has existed for more than five decades and replace it with an honest, transparent government with equal representation from the country's 42 tribes," Mr Munyambu said then.
In a statement yesterday, he asked IEBC to put in place mechanisms for diaspora based voters to register and participate in August general election.
On Monday, the electoral body kicked off the second mass voter registration drive that will last a month.
-standardmedia.co.ke