Uganda police say MP Mary Emaase found recruiting voters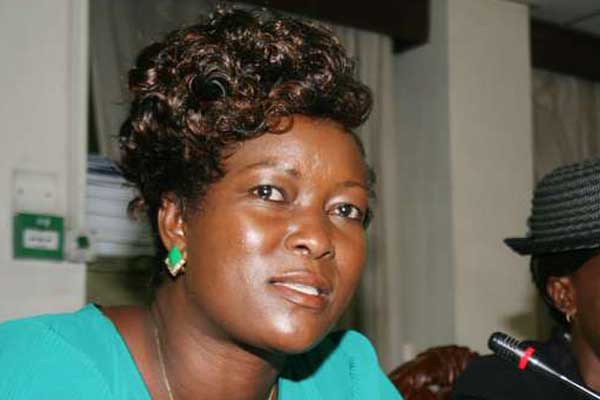 Uganda police have said Teso South MP Mary Emaase escaped arrest on Monday evening after she was reportedly found campaigning and recruiting voters in the country.
Bukedi regional police spokesperson Sowali Kamulya confirmed the incident, saying the Kenyan MP was found campaigning in Amagoro village, Buteba Sub-County, in Busia district.
"You can't cross from Kenya to Uganda purposely to campaign and recruit voters in a foreign country, which is illegal.
"Police got information that she was campaigning in that area but as soon as she sighted them, she managed to escape back to Kenya but police managed to arrest her bodyguard," said Mr Kamulya.
Mr Kamulya identified the bodyguard as No 86019 PC Geoffrey Atwaine. He said the officer is being detained by Busia police.
He said police disarmed the bodyguard, who had a pistol and two magazines with 28 rounds of ammunition.
But in Parliament on Tuesday, Ms Emaase denied the allegations that she had been arrested in Uganda, calling the claims "mere propaganda".
"What you have heard on social media is mere propaganda," she said while contributing to proceedings in the National Assembly.
The Ugandan government on Tuesday said it had agreed to release the MP's bodyguard, who had crossed into that country while armed.
However, Busia-Uganda resident district commissioner Hussein Matanda and John Chelimo, the Busia County Commissioner, gave a different account of the arrest.
They said the bodyguard was arrested in Amagoro village in Uganda where he had accompanied the MP, who had gone to visit her relatives.
Mr Matanda said the bodyguard was arrested after he was found with a firearm.
"We remained with the bodyguard who is in our custody, but we are going to release him today," he said.
Mr Chelimo said the security officer crossed into Uganda through an ungazetted route and had no place to surrender or keep the firearm before entering the country.
He also dismissed claims that the MP had gone into Uganda to woo citizens to register as voters in order to vote for her in the August 8 polls.
The Ugandan official was speaking to reporters after holding a joint closed-door security meeting with his Kenyan counterparts at the immigration offices in Busia.
The two security chiefs warned traders and citizens of the two countries that those found using undesignated routes to cross the border will be arrested.
"Anybody found using ungazetted routes will be arrested because they are supposed to use only designated border entries," said Mr Chelimo.
-nation.co.ke