VIDEO: African migrant drowns in Venice Italy as onlookers film him
In the following video an immigrant from Africa drowns in front of dozens of bystanders in Venice, Italy
– As the man is drowning people can be heard encouraging his death and telling him to go back home to Africa
– The victim was identified as Pateh Sabally from Gambia
This shocking footage captures the horrifying moment an African refugee drowned in a canal in Venice as passersby laughed at him and told him to go back to Africa.
The video was posted on an Italian news website and from there it instantly went viral across social media.
In the video bystanders can be heard shouting and the drowning migrant: "Go on, go back home to Africa!"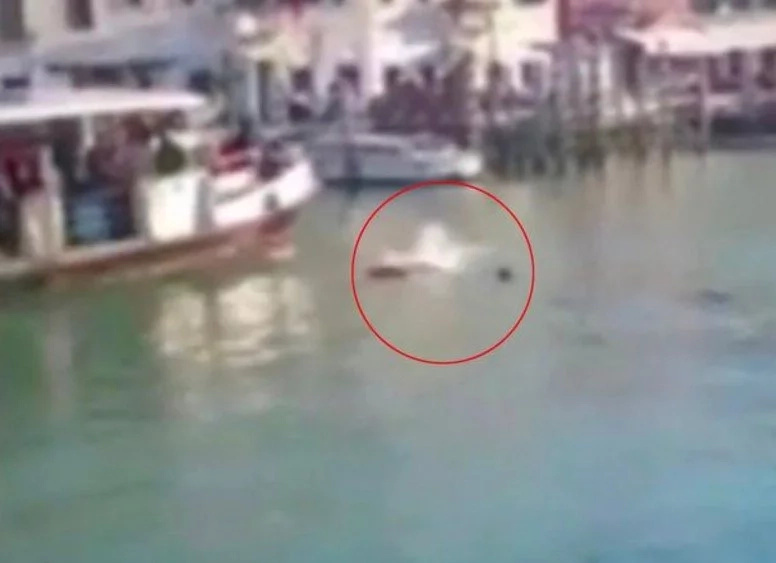 Another bystander shouts: "He is stupid. He wants to die."
Some of the people attempted to save the drowning man by throwing life rings into the water, however the man either had trouble swimming, didn't notice them or didn't want to.
No one attempted to jump into the water to pull him to safety.
The immigrant was later identified as 22 year old Pateh Sabally from Gambia. The report indicates that the tragedy happened on Sunday.
Last year more than 181 000 illegal immigrants arrived by boat to Italy, most of which were from Sub Saharan Africa – a whopping 18% more than did arrive in 2015.
-tuko.co.ke