Kenyan youth emerge top gamblers in the region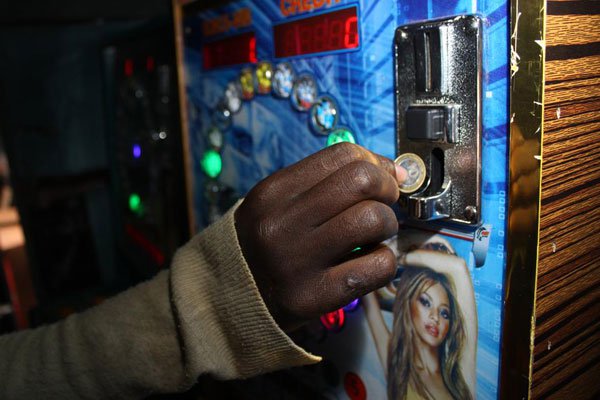 Kenya has the highest number of betting youth in sub-Saharan Africa, new research has shown.
The GeoPoll rapid survey established that more than half (54 per cent) of young people in the region have tried their hand at gambling, with Kenya having the highest number of betters at 76 per cent.
GAMING
It is followed by Uganda at 57 per cent while Ghana has the lowest number at 42 per cent.
The survey also shows that Kenyans spend the highest amount of money on luck games.
The frequency of gambling is highest among Kenyans compared with other African countries in the survey.
Most Kenyan youth bet once a week spending about Sh5,000 ($50) per month mostly on football bets, compared with youth in other countries, who bet only once a month.
The survey was carried out in March this year among 3,879 youth in Kenya, Uganda, South Africa, Ghana, Nigeria and Tanzania using the GeoPoll mobile app.
SPORTS
It shows that gambling is fast becoming popular among male millennials in sub-Saharan Africa due to their high affinity towards sports and the proliferation of local sports betting players.
Sports betting is the most preferred and among the most popular gambling options, and football betting reigns in all countries except in South Africa.
The survey shows that 79 per cent of Kenyan betters prefer football matches.
In addition, the mobile phone has emerged as the most convenient tool for gamblers.
MOBILE
Seventy-five per cent of those who bet in the region do so using mobile phones, with Kenya having the highest number of mobile usage for gambling at 96 per cent.
Interestingly, South Africa, with the highest rate of mobile phone penetration in Africa, has the lowest usage of the devices for gambling at 48 per cent.
The report comes just a day after Treasury Secretary Henry Rotich imposed a 50 per cent tax on all proceeds of gambling from seven per cent.
Mr Rotich said tax revenue from proceeds of gambling would be used to develop arts and culture.
-nation.co.ke