Police ban 'men in black' in campaign rallies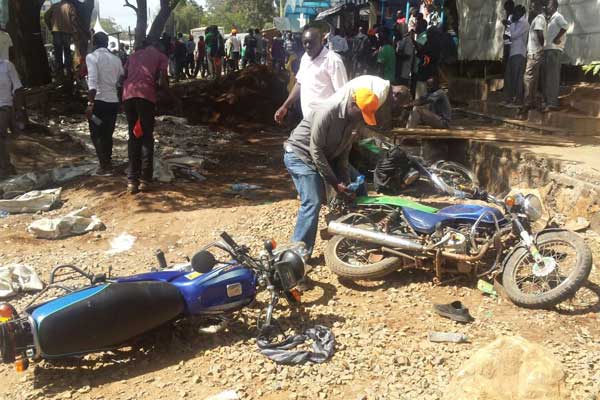 Police in Nyanza have banned the use of private security guards, popularly known in political circles as "men in black", during campaigns.
Assistant Inspector-General of Police Joseph Keitany said politicians must notify the police to provide security during their rallies ahead of the party primaries and elections.
Mr Keitany said only police are mandated to provide security during public rallies and cautioned politicians against using members of illegal groups.
"We are keenly monitoring the situation ahead of the nominations and want to warn politicians against using the "men in black" to cause chaos. They (politicians) must notify the police on their planned rallies in accordance with the law," Mr Keitany told Nation on Tuesday.
He said they are keenly monitoring the situation in all counties with the aim of ensuring peaceful party nominations and general election.
"Politicians must be cautioned against chaos. They must stop ferrying youths [carrying] weapons to political rallies and polling stations during the party primaries," Mr Keitany said.
He said they had already dispatched a team of investigators to Migori County to probe chaos that erupted during an ODM rally on Monday in which Mombasa Governor Hassan Joho's bodyguard was injured.
"We want to ascertain whose guns were used during the chaotic rally," said Mr Keitany.
Source link-nation.co.ke