VIDEO: President Uhuru Kenyatta calls Hassan Joho a mad man
On his visit to Kiambu county, Uhuru Kenyatta opened a can of worms on the opposition – His bile was especially directed to the Mombasa governor, Hassan Joho with whom he has constantly beefed over differences in ideologies – Uhuru revisited their tiff and in particular, the moment they fought when Joho attempted to storm Uhuru's rally in Nyali Uhuru Kenyatta revisited his beef with Hassan Joho while touring Kiambu county. He was flanked on the side by his deputy and a smattering of Jubilee leaders. Uhuru and Ruto were on a tour of Kiambu county
Speaking to the behemothic Kiambu crowd, Uhuru reffered to Governor 001 as a madman: "And that why we are saying, we will not trade insults with them; even that mad man from Mombasa who keeps insulting me. I was done with him as soon as I left Mombasa, " Uhuru said in vernacular.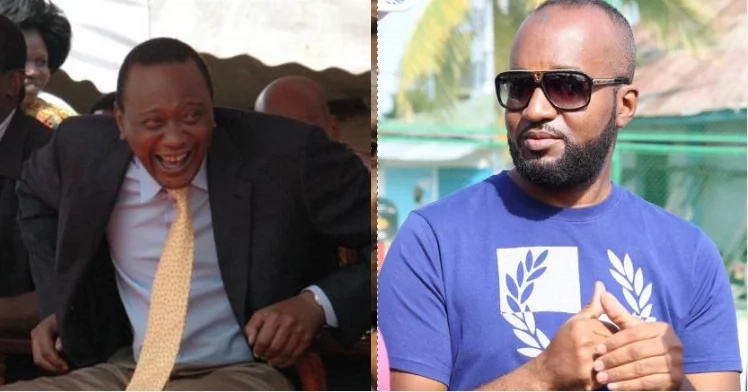 Uhuru went on to say that he was suprised that Joho was still engaging him when he (Uhuru) had ignored him as soon as he left Mombasa. " Sometimes I hear him rant and I wonder who he is talking to, I have no need to keep talking to him to begin with," Uhuru added. ODM leader Raila Odinga was not spared either. Uhuru and his deputy said that the two had shown total disregard for democracy after handing out direct nominations. For Jubilee, Uhuru Kenyatta said that nominations would be fair and no one would receive a direct nomination.
Before handing over to his deputy, Uhuru ended his speech with shots at Raila. He revisited 2007 where he said that Raila had begged for a red carpet and a state-of-the-art toilet.
Source link-tuko.co.ke