Kamukunji MP Yusuf Hassan gets Jubilee ticket as Simon Mbugua steps down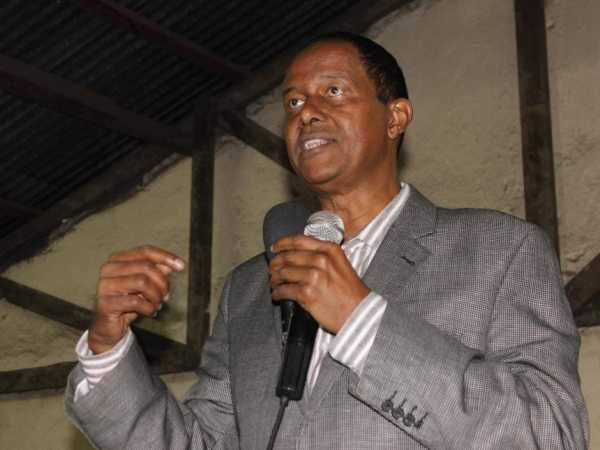 Kamukunji MP Yusuf Hassan will fly the Jubilee flag as his rival Simon Mbugua has stepped down.
Mbugua had been declared the winner but Hassan petitioned saying there were irregularities.
Speaking at Jubilee Party headquarters in Nairobi on Thursday, Mbugua said he will support Hassan ahead of the August 8 elections.
"After detailed consultations I am persuaded that the interests of our city and country are more important that the win of an individual," he said but noted his supporters would be disappointed.
"Of course my thousands of supporters will be extremely disappointed to hear about this decision. Many of them spent time and money to support my candidacy. I say 'thank you'."
Jubilee carried out its nominations last week and received 500 appeals from different aspirants. Only 107 cases had been cleared by Tuesday and Appeals tribunal head Faith Waigwa said they will not accept any more from the April 30 polls.
On Tuesday, President Uhuru Kenyatta asked those who lost the primaries to accept the people's decision.
"Why are people blaming me yet voters chose the leaders they want?" he said.
The President said accepting defeat was a sign of democracy adding that "power belongs to the people."
"Let us accept the decision of the electorate. To me, it is an indication of the level of the entrenchment of democracy in our country and that the citizens are enlightened and know power belongs to them," he said.
Last week, he urged the losers to continue working with his administration and assured them of positions in the government.
Source link-the-star.co.ke