MORNING DEVOTION: This Is Your True Mirror!-Pastor Shadrack Ruto
MORNING DEVOTION: This Is Your True Mirror!-Pastor Shadrack Ruto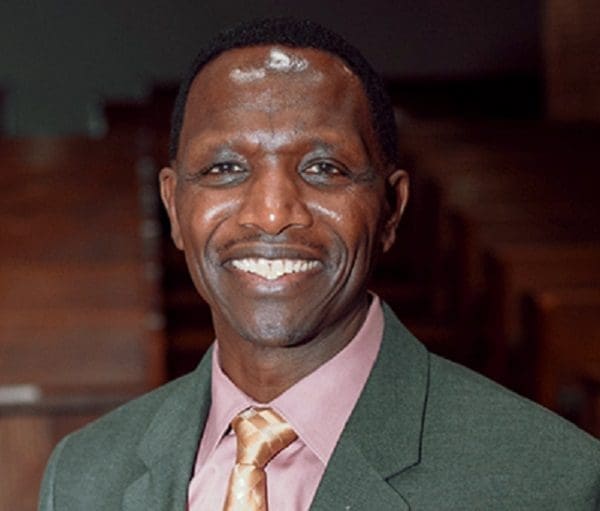 We saw in chapter 8-9 the power of God's word. Reading it brought revival in Judah. It appears that these people were thirsty to hear God's word. Since they had been in Babylon there seems to have been a lack of the formal reading of God's word. But after the wall had been rebuild, these exiles were excited about their God that they desired to hear what He had to say to them in the law given to Moses. The more they read from the Book of Law the more they discovered what they had forgotten. In today's passage, we find one of these laws that the Jews had forgotten and, as a result, violated.
On that day the Book of Moses was read aloud in the hearing of the people and there it was found written that no Ammonite or Moabite should ever be admitted into the assembly of God, because they had not met the Israelites with food and water but had hired Balaam to call a curse down on them. (Our God, however, turned the curse into a blessing.) Nehemiah 13:1-2
Again, just as we saw in chapter 8-9, these exiles responded with instant obedience to the law of God.
When the people heard this law, they excluded from Israel all who were of foreign descent. Nehemiah 13:3
Instant obedience comes with its benefits. Here is what Christ says about it.
Whoever has my commands and keeps them is the one who loves me. The one who loves me will be loved by my Father, and I too will love them and show myself to them. John 14:21
The only way these exiles knew they had a problem was when they heard the reading of God's word. If the word had not been read, they would have continued in this rebellion against the law of God.
APPLICATION:
From the moment of our salvation experience, we are supposed to live transformed lives. But a perfect transformed life cannot be achieved instantly. It is a process. The Apostle Paul describes this process in his letter to the church in Rome.
Do not conform to the pattern of this world, but be transformed by the renewing of your mind. Then you will be able to test and approve what God's will is—his good, pleasing and perfect will. Romans 12:2
It is in continually and consistently reading God's word that we can be able to live transformed lives. This means that God's word must take a center stage in every believer's life. How are you doing in this?

Do you have a personal Bible?
Do you read the Bible daily?
Do you have a method of reading God's word?

On the other hand, in order for this word to benefit us, we must follow the example of these exiles that responded to God's word with instant obedience. In regard to this James states thus:
Do not merely listen to the word, and so deceive yourselves. Do what it says. Anyone who listens to the word but does not do what it says is like someone who looks at his face in a mirror and, after looking at himself, goes away and immediately forgets what he looks like. James 1:22-24
Are you interested in knowing how you are doing in your commitment to God? Are you interested in living a transformed life? Are you tempted to think that you have arrived into a perfect life? In other words, do you have the, "Holier than thou' attitude toward other believers? If your answer is yes to any of these questions, then you need to take this mirror and look at yourself carefully. God's word is your mirror.
In what other ways has today's passage spoken to you?
But whoever looks intently into the perfect law
That gives freedom, and continues in it—
Not forgetting what they have heard,
 But doing it—they will be
Blessed in what
They do.
 James 1:25
For
THIS IS YOUR TRUE MIRROR!
By Pastor Shadrack Ruto
MORNING DEVOTION: This Is Your True Mirror!-Pastor Shadrack Ruto