Operations against Al-Shabaab: Airstrikes launched in Boni forest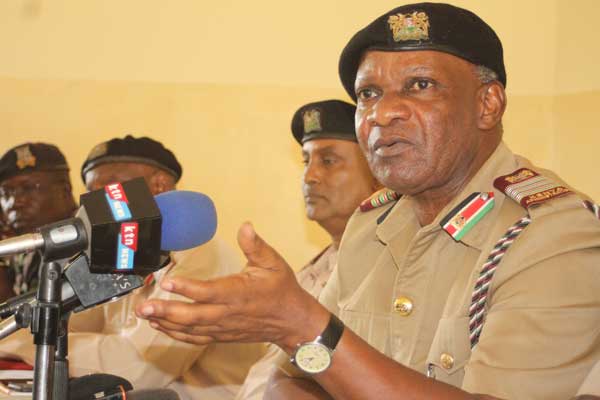 Security agencies in Lamu have intensified operations against Al-Shabaab with airstrikes in the vast Boni Forest and its environs.
Coast Regional Coordinator Nelson Marwa said even as the "serious" operation targeting to flush out the militia continues, the government has started moving residents affected by the attacks to safer areas.
"As we speak, airstrikes have been launched there. Our officers are in action. Boni belongs to us. It is in Kenya and the Al- Shabaab must know we are going to do all it takes to secure it," said Mr Marwa.
Speaking at Kenya School of Government in Mombasa after a meeting with the county security officers, Mr Marwa said the multi-agency team will also deal with residents, who are harbouring the terrorists in the forest.
"We are moving those who are near the forest to specific areas. But even as we fight the attackers, we are going to deal with those harbouring those criminals," he said
He said he will also join the team on the ground fighting the Al-Shabaab.
He said Muslims in area where a dawn to dusk curfew has been imposed will be allowed to go to mosques for prayers.
"We are going to do all it takes to secure our people. The curfew is being done in good faith. It is meant to ensure security officers perform their duty effectively," he said.
Mr Marwa's announcement of airstrikes follows the killing of 13 people in Lamu by suspected Al-Shabaab militants last week.
Four policemen were killed and a number injured in a dawn attack at Pandaguo police post that was also torched by the more than 300 heavily armed attackers.
The insurgents also destroyed a telecommunication mast, looted Pandaguo hospital and made away with food from locals.
Last Friday, the militia butchered nine people and injured others at Jima, some two kilometres from Pandaguo.
Tens of locals have been fleeing the areas following persistent attacks by the Al-Shabaab attacks.
Locals claim scores of Al-Shabaab terrorists suspected to have been injured during last Wednesday's attack could be receiving treatment inside Boni Forest.
On Sunday, the residents reported seeing blood-soaked bandages, gloves and blood stains on some of the paths used by the escaping terrorists after they attacked the police post.
-nation.co.ke