Munya out in the cold as Kibaki named PNU leader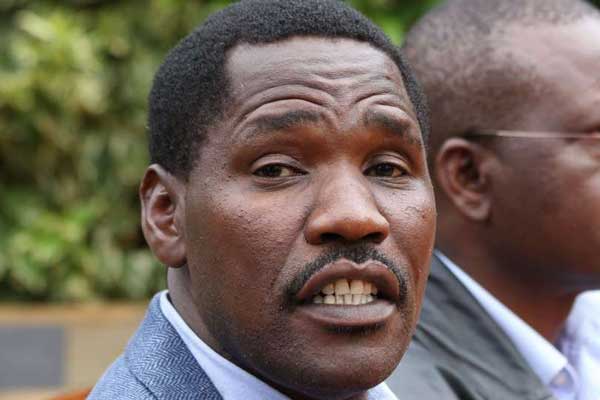 The Registrar of Political Parties has gazetted former President Mwai Kibaki as the Party of National Unity (PNU) leader, ending Mr Peter Munya's controversial stint at the helm of the party.
In a gazette notice dated August 16 and published on Friday, the Registrar, Ms Lucy Ndung'u also replaced seven other officials elected alongside Mr Munya last year.
Ms Ndung'u states that the change of PNU leadership follows a judgment by the Political Parties Dispute Tribunal delivered on June 20, 2017, which indicated that "the officials of the interested party in office as at 27th October, 2016 remain the bona fide office bearers of the interested party until a proper general meeting is held to elect national officials".
According to the gazette notice, the bona fide PNU officials include Mr John Kamama (Chairman), Irene Muronji (1st Vice chairperson), Paul Amayo (2nd Vice chairperson), John Anunda (Secretary General), Alphonse Musyoki (Organising Secretary), Mwajuma Rajab (Secretary, Finance), Genery Wando (Deputy Treasurer), Anna Chebet (Director of Elections), Prisca Mwita (National Women Chairperson), Beatrice Cherono (National Youth Chairperson) and Agnes Toya (NEC member).
"Any person with written submissions concerning the intended changes by the political party shall within seven days deposit them with the Registrar of Political Parties," the notice reads.
Mr Munya was elected PNU leader in October 2016 in a National Delegates Conference that was disputed by a section of officials. This is after the Political Parties Dispute Resolution Tribunal nullified the dissolution of PNU.
The former governor and other new officials were gazetted in April, six months after their election.
They include Secretary General John Okemwa, Paul Rukaria (Deputy Secretary General), National vice chairman Sheikh Juma Ngao, National vice chairman-operations David Kamau, National Treasurer Peter Kaberia, Deputy National Treasurer Anastacia Munyendo and National organising Secretary Stephen Koskei among others.
The gazettement of Mr Munya and his team came after they moved to court and obtained orders compelling the Registrar of Political Parties to gazette them.
In June, after the ruling that has led to his ouster, Mr Munya accused the Political Parties' Dispute Tribunal of making politically motivated rulings and called for investigations by the Judicial Service Commission.
"I am the PNU party leader and its only party members, who can remove me; not political machinations instigated by Jubilee," Mr Munya remarked.
The tribunal on June 20 this year ordered PNU officials to leave office within seven days but Mr Munya's team obtained a court order stopping their removal from office.
Source link-nation.co.ke