Uhuru, Raila sure of victory after voting, Moi casts ballot at Kabarak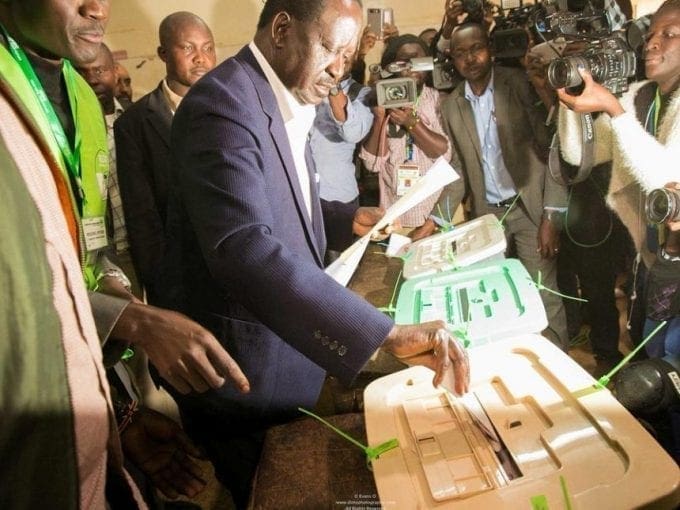 Presidential candidates Uhuru Kenyatta and Raila Odinga have cast their votes and are both sure they will be declared winners after Tuesday's general election.
Uhuru, who voted at Mutumo Primary School in Gatundu shortly after 11.30am, said he felt good.
"I feel positive because we ran a positive campaign," the incumbent President told reporters.
He asked Kenyans to vote peacefully and return home as they await results.
"Peace. Peace. Peace. I say peace because Kenya was here before and it will be here after today," Uhuru added.
He was accompanied by First Lady Margaret Kenyatta and two of their three children.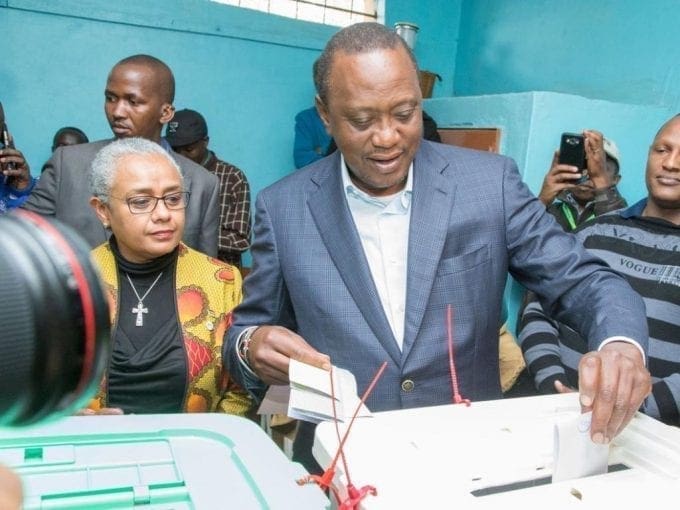 President Uhuru Kenyatta casts his vote at Mutumo Primary School, Gatundu, August 8, 2017. /PSCU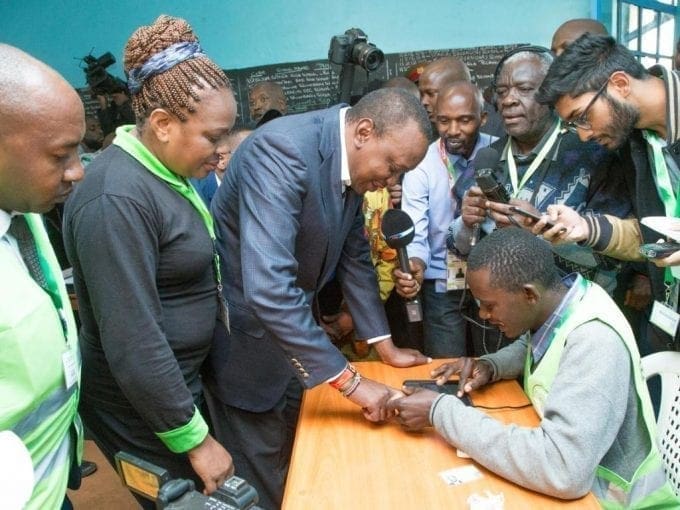 President Uhuru Kenyatta gets his finger inked after casting his vote at Mutumo Primary School in Gatundu, August 8, 2017. /PSCU
Uhuru earlier asked the public to go home after voting saying remaining polling stations will not change the result. He also called for peace.
Uhuru will spend the day in Gatundu where he will visit neighbours as votes are counted.
Raila cast his vote at Old Kibera Primary School at 11.50am accompanied by his wife Ida.
"We are confident of victory, continue mobilising people to come out and vote, this victory is ours," he told his supporters as he left the polling station.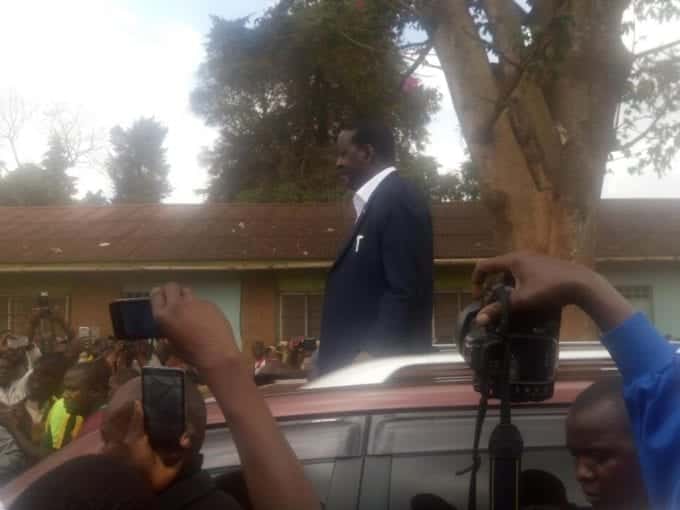 Raila Odinga addresses supporters in Kibera where he cast his vote, August 8, 2017. /ODM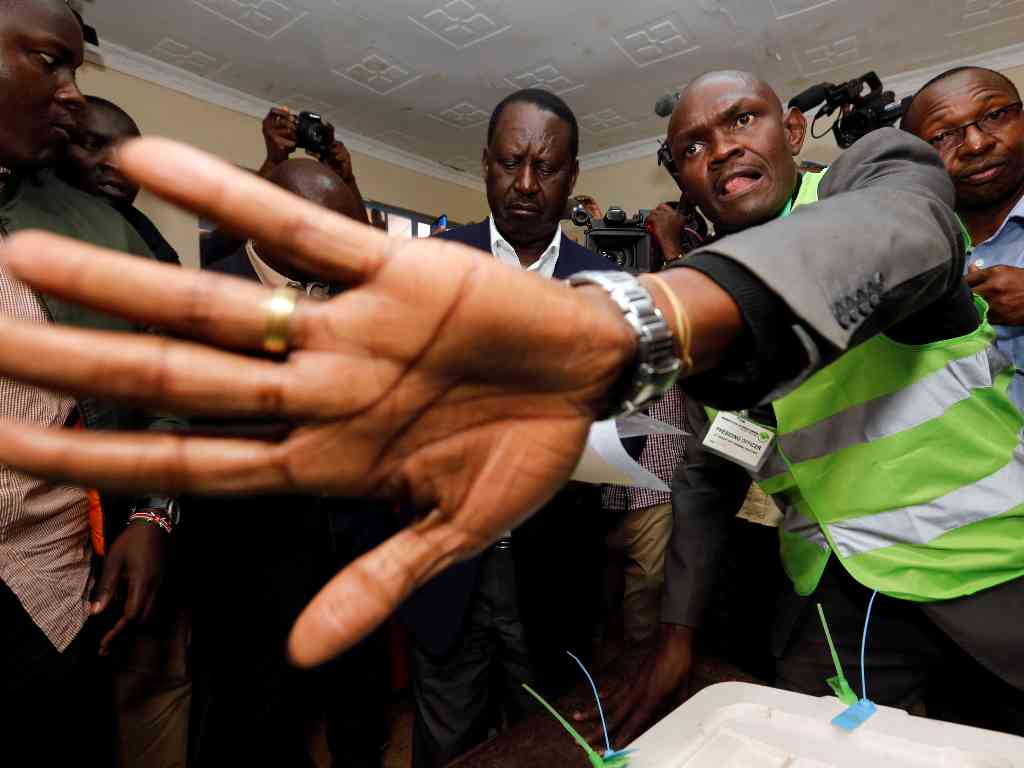 An electoral worker gestures as Opposition leader Raila Odinga (NASA) coalition arrives to cast his vote at Kibera Primary School outside in Nairobi, August 8, 2017. /REUTERS​
He voted under tight security with two helicopters hovering around the station.
The Tuesday general election is a tight race for the two as Uhuru seeks re-election and Raila vies for the fourth time.
The two leaders both declared they will concede defeat should they lose.
Uhuru wants a second and final term as Kenya's ruler while the Opposition is aiming at the top seat for the fourth time.
Former President Daniel arap Moi voted at Kabarak University in Rongai constituency, Nakuru, at about 12.30pm.
He was received by presiding officer Abigael Kirui.
After casting his ballot, Moi urged Kenyans to vote and keep the peace after the election.
Source link-the-star.co.ke